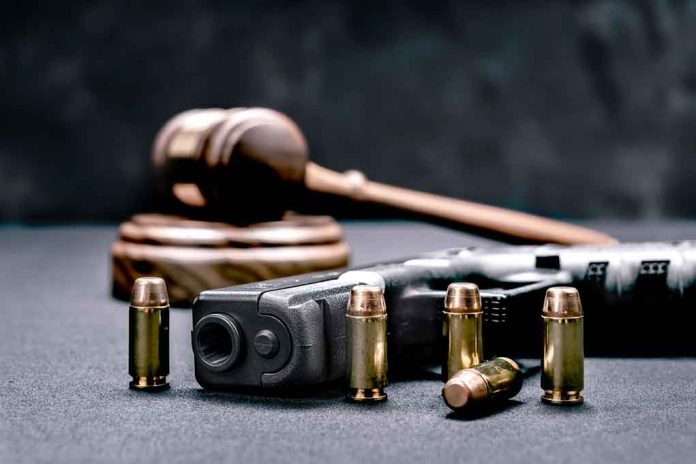 (StraightNews.org) — Illinois has banned the sale or possession of semiautomatic weapons. Democratic Governor J.B. Pritzker signed legislation to prohibit the guns at the State Capitol in Springfield on January 10th. Members of the State House voted 68-41 in favor of the ban and Illinois joined 9 other states in doing so. These include California, New York, and Massachusetts.
The Illinois Governor said the move was prompted by the killing of 7 people at a 4th of July celebration in the Chicago suburb of Highland Park in 2021. "We will keep fighting – bill by bill, vote by vote, and protest by protest – to ensure that future generations only hear about massacres like Highland Park, Sandy Hook, and Uvalde in their textbooks," Pritzker said.
Critics have responded by saying the law will lead to legal challenges on the grounds that it violates the 2nd Amendment. Illinois State Rifle Association spokesman Ed Sullivan said legal challenges would be immediate. Meanwhile, Republican Rep. Blaine Wilhour accused the Democrats of despising the nation's founders. "A government willing to defy our Constitution is a government that is completely out of control. So you can sit here and dictate whatever you want today, but I can tell you that we will not comply and you're not going to do a darn thing about it because the law, the Constitution, and the founding principles are on our side," he said.
Gun ownership in the United States remains widespread with 30% of adults owning at least one. According to Pew Research, personal protection is the number one reason given for gun ownership (63%) while hunting was second at 40%. Surveys have found that around 48% of Americans see gun violence as a significant problem, and 53% favor tougher gun laws. Almost half of adults (49%) believe stricter gun laws would reduce mass shooting incidents, while 42% said this would make no difference.
Copyright 2023, StraightNews.org