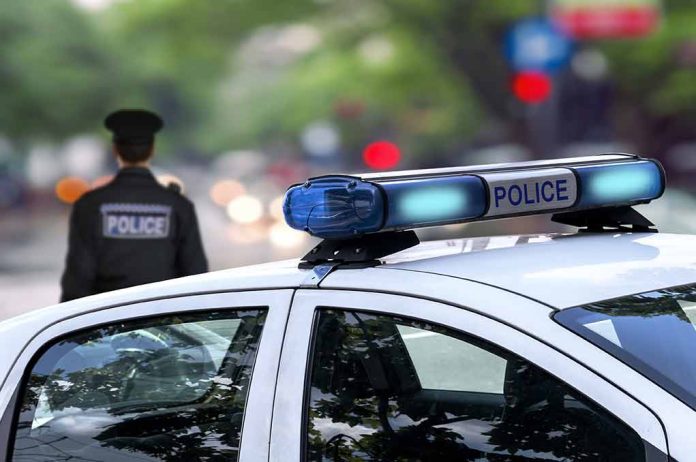 (StraightNews.org) – A dog caused chaos on a major highway in Philadelphia on August 4. Enzo, owned by Leisa Zurbaran, broke out of his yard early in the morning and made his way to Interstate 95 causing vehicles to come to a standstill. The dog ran through traffic and was even hit by a truck, but immediately got up, unharmed, and kept running.
When she realized her dog was missing, Zurbaran called local animal control centers and searched social media. She saw video clips of Pennsylvania State Police chasing a dog down the Interstate and realized it was Enzo. When cornered by police, Enzo was taken to Town and Country Pet Care Center in Langhorne where vets examined him. Leisa Zurbaran picked him up there the same day.
The Center's General Manager Angela Carpino said Enzo received the care that he needed. She added, "He definitely went through a little bit of trauma. You can definitely tell by his body language, the heavy panting, he's definitely still nervous."
Zurbaran said her pet is usually shy and she wanted him to interact with more human beings. She also said she would soon get him microchipped and link him up to a GPS tracker.
Dogs running loose on highways is more common than might be expected. In February, a pup jumped into the car of nurse Amber Streid as she sat in traffic on an LA freeway. The kind-hearted woman spent the day tracking down the dog's owners, who were frantically searching for their pet. In 2019, a large pooch brought traffic to a standstill in Houston when his owners got into a car accident and he leaped from the vehicle. There was a similar incident in Arizona in 2016. On this occasion, the animal was loose for around 20 minutes on the westbound US-60 freeway.
On all occasions, video footage on social media shows compassionate motorists making a great effort to ensure the animals are not harmed.
Copyright 2023, StraightNews.org