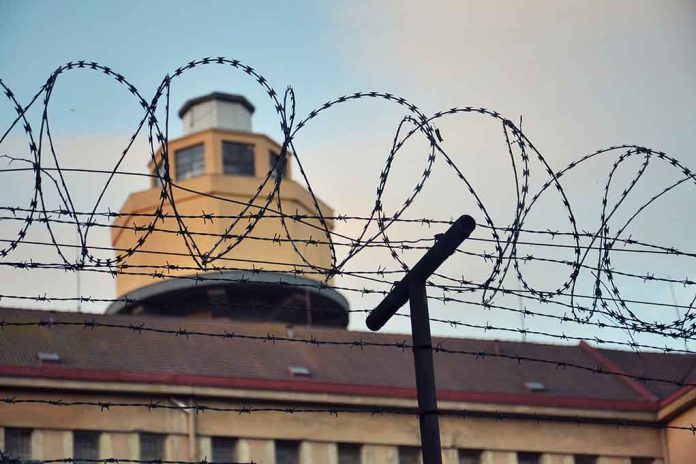 Inmate's Prison Break Attempt Does NOT Go According To Plan
(StraightNews.org) – On Saturday, July 9, Thomas Cromwell and Shawn Black (both 29 years old) snuck out of River City Correctional Center in Ohio. An investigation revealed they escaped through a broken window that had been covered with plywood days before. Detectives then found Cromwell at a hotel in Mason, Ohio, days later, leading to a hostage situation and eventually, his death.
On the afternoon of Monday, July 11, police arrived at the Baymont Inn by Wyndham Hotel to arrest Cromwell after someone called in with a tip. However, the criminal told the police he had a weapon and would not come out. Authorities then evacuated the hotel, but the escaped inmate still held a woman hostage in the third-floor room.
Nearly 12 hours later, a SWAT team stormed the room, shot Cromwell, and brought the woman out in handcuffs. He died from his wounds, and there is no body camera footage of the event.
Escaped inmate Thomas Cromwell dead after police standoff https://t.co/LUHCv8fw3b

— Newsweek (@Newsweek) July 12, 2022
On Wednesday, July 13, police found Black, the other escaped inmate, in North College Hill, Cincinnati, during a burglary in progress.
It turns out that the two escapees were aided by Heather Goodman, who rented a hotel room for them nearby the morning of their escape. Police have charged her with two counts of aiding escape and one of obstructing justice.
Copyright 2022, StraightNews.org