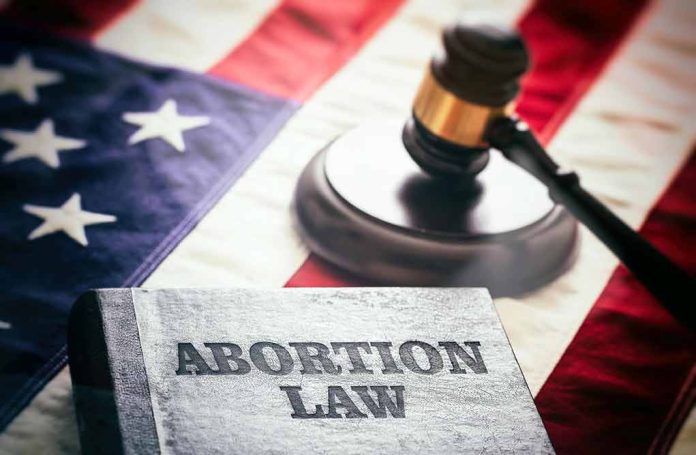 (StraightNews.org) – A judge in Iowa temporarily blocked a new abortion ban on July 17, only days after Governor Kim Reynolds signed the legislation. The block means that abortion remains available in the Hawkeye State up to 20 weeks of pregnancy.
The law, passed by the Republican-controlled legislature, prohibited abortion beyond six weeks' gestation, but Judge Joseph Seidlin said he would take the matter under advisement and assess its constitutionality. Governor Reynolds slammed the decision and said she will fight the case in the State Supreme Court. "The abortion industry's attempt to thwart the will of Iowans and the voices of their elected representatives continues today," she said.
The judge issued his ruling following a legal challenge by Planned Parenthood of the Heartland, the Emma Goldman Clinic, and the ACLU of Iowa. The challenge mirrored a suit filed in 2018 when Iowa lawmakers passed a near-identical abortion prohibition, but this was struck down due to Roe v. Wade – suggesting the legislation may take effect on this occasion.
The court's decision to disallow the legislation marks one of several abortion battles taking place throughout the US. In a similar ruling last year, a judge in Georgia refused to allow a six-week ban because it was drafted before Roe v Wade was overturned, and in Wyoming, a similar block is in place while a lawsuit result is awaited. Governor Henry McMaster signed a six-week ban in South Carolina in May, but the courts blocked it the following day.
In Florida, Ron DeSantis banned abortion after six weeks gestation in April, but this too is held under a temporary block. In Idaho, a near-total ban is in place, Montana prohibits the procedure up to 12 weeks, and Utah up to 18 weeks.
The strictest prohibitions are in Texas, where abortion is completely banned and access to websites that supply abortion pills is restricted. States that have legislated to defend access to abortion include California, Michigan, Minnesota, Illinois, and Ohio.
Copyright 2023, StraightNews.org