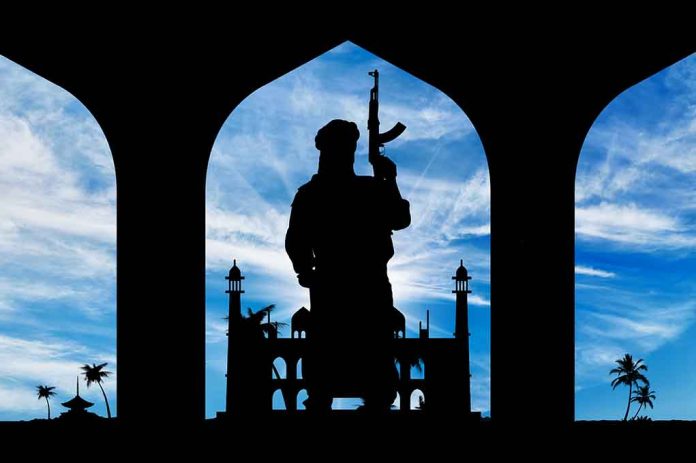 (StraightNews.org) — Counterterrorism experts have warned that Islamic terrorism remains a threat to Americans but is often ignored. The warning comes in the wake of an attack by a Maine teenager on NYPD officers on New Year's Eve. Trevor Bickford, 19, has been charged with attempted murder and assault after he allegedly attacked three officers with a large blade only a few blocks from Times Square while New Year celebrations were underway.
It has since emerged that Bickford was on an FBI watch list and that family members had contacted law enforcement agencies with concerns about his radicalization and extremist views. Gina Ligon, director of the National Terrorism, Innovation, Technology and Education Center, said that his inclusion on the watch list would allow intelligence about him to be shared across state lines and that he would be unable to fly, but did not prevent him from traveling by train from one state to another. She warned that terrorism is still a major issue in America. "Domestic violent extremists are a pernicious problem in the United States," she said.
Prior to his embrace of Islam, Bickford was an honors student and football player for his hometown. He is said to have embraced the faith following the sudden death of his father in 2018. His mother and aunt alerted the FBI when he expressed a desire to travel to Afghanistan to fight alongside Islamic militants there. Following his arrest, he told officers he had wanted to kill someone in authority, as they were "enemies of the state." The backpack he wore on the night of the attack contained a diary and a manifesto in which he urged his family to "repent to Allah and accept Islam." The FBI will now examine his internet history and his phone.
All three officers were expected to make a full recovery.
Copyright 2023, StraightNews.org