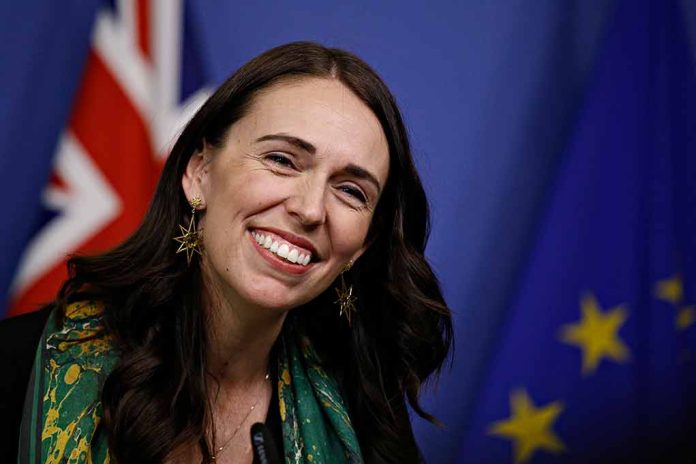 (StraightNews.org) — Former Prime Minister of New Zealand Jacinda Ardern is set to join Harvard University. She will join the Ivy League school as its 2023 Angelopoulos Global Public Leaders Fellow, and take on the role of Hauser Leader at the school's Center for Public Leadership. Dean Douglas Elmendorf said, "She earned respect far beyond the shores of her country, and she will bring important insights for our students and will generate vital conversations about the public policy choices facing leaders at all levels."
She will serve for one semester.
The Prime Minister announced in January that she would stand down at the next general election after five years in power. She said she did not have "enough in the tank" for another term, and the job requires someone who knows when they are the right person to lead, and when they are not.
Ardern was widely admired but has been described by some as a tyrant. She was one of the more controversial leaders during the coronavirus pandemic. Some commentators suggested the true reason for her resignation was her unwillingness to face defeat in the nation's elections this October. She had imposed some of the most stringent coronavirus restrictions in the world, and public opinion had begun to turn against her.
Seen as an icon of the hard left, she banned gun ownership following a deadly attack on a mosque in 2019. She imposed mandatory vaccination and nationwide lockdowns for longer periods than most countries and attracted widespread protest. She also lashed out at "misinformation" online and called for greater censorship.
Her supporters argue that her strict controls during the pandemic saved New Zealand from a fate suffered by other nations, and that she had lifted tens of thousands of New Zealand children out of poverty. She is also praised as a climate change movement leader and one of the first heads of government to legislate for zero carbon emissions.
Copyright 2023, StraightNews.org