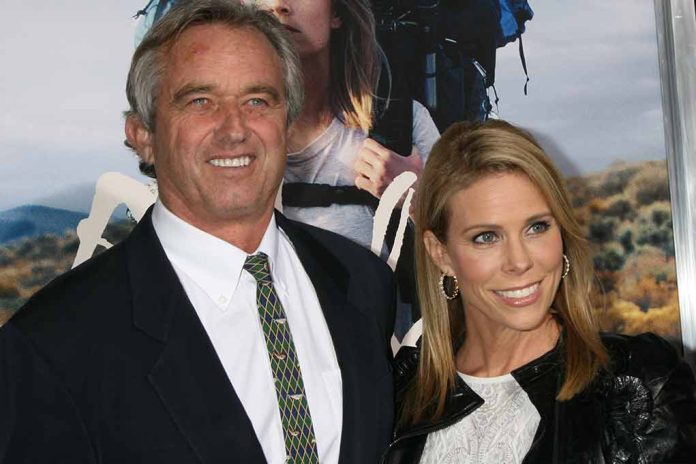 (StraightNews.org) — Billionaire tech giant Jack Dorsey has put his weight behind Robert F. Kennedy's bid for the White House. He joins a line of tech masters openly supporting candidates. This includes Elon Musk, who supports Ron DeSantis, and founder of Oracle, Larry Ellison, who is backing Tim Scott. So far, none have offered their support to President Biden.
While Musk and Ellison are backing Republicans, Dorsey is the first to support a Democrat. Robert Kennedy has, however, bucked the trend in his own party and his campaign is almost as controversial as those in the GOP race. Kennedy, the nephew of the late President John F. Kennedy, is a fierce opponent of vaccines and is banned from some social media platforms because of this view. He has also called for the southern US border to be closed and mass migration to end.
Dorsey claims Kennedy can beat President Trump and President Biden and brushed off claims that the Democrats have engineered the primaries to favor Biden. "He can and he will," said Dorsey. When asked if he was predicting or hoping for a Kennedy win, Dorsey replied, "Both."
In April, the DNC said it had "no plans" to host primary debates, a move condemned by Kennedy and fellow Democratic candidate Marianne Williamson. Both say the DNC is acting as though Biden has no opposition and the party is maneuvering the primaries so the President doesn't have to face competitors on a debate stage. Critics dismiss the move as undemocratic. Williamson went as far as to say the primaries are "rigged."
On the Republican side, Donald Trump remains the frontrunner by a significant margin. In second place is Ron DeSantis, though he has fallen further behind the former President as the months have passed. Trump's Vice President Mike Pence is the latest to enter the packed field. Pence turned against Trump when he refused to accept the result of the 2020 race.
Copyright 2023, StraightNews.org