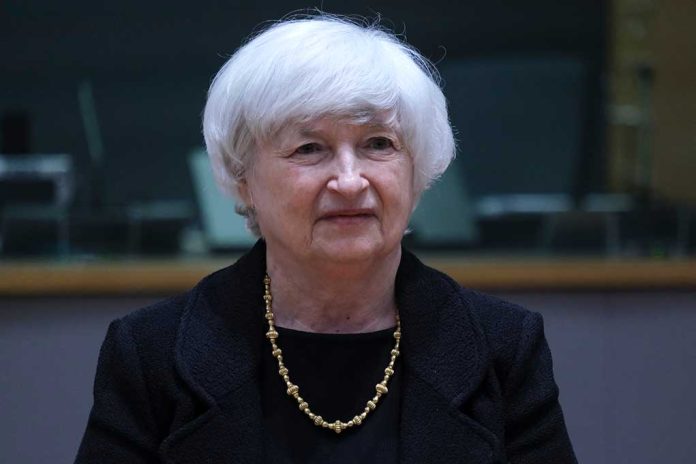 (StraightNews.org) – Countries around the world were quick to impose sanctions on Russia after President Vladimir Putin invaded Ukraine. Now, citizens are wondering what the world's reaction would be if China were to follow suit and invade Taiwan. This week, US Treasury Secretary Janet Yellen told the House Financial Services Committee America would, in fact, impose sanctions on the communist regime should it choose to attempt to annex the island nation.
On Wednesday, April 6, US House Representative Patrick McHenry (R-NC) asked Yellen if the Biden administration was willing to use sanctions against China if necessary. In response, Yellen confirmed the White House is prepared to impose significant ones, similar to those put on Russia and its oligarchs, onto China and its top players.
DW News East Asia Correspondent William Young shared more about this on Twitter:
US Treasury Secretary Janet Yellen said the Biden administration would be prepared to use all its sanctions tools against #China if Beijing moved aggressively toward #Taiwan. https://t.co/qQJ8jv9o6I

— William Yang (@WilliamYang120) April 7, 2022
Deputy Secretary of State Wendy Sherman echoed Yellen's sentiment, telling the committee Beijing should be taking note of the economic turmoil the sanctions have imposed on Russia thus far, warning they would be similar. While the sanctions against Russia did not stop the invasion, could they be enough to make the Chinese Communist Party second-guess an invasion of Taiwan? Only time will tell.
Copyright 2022, StraightNews.org