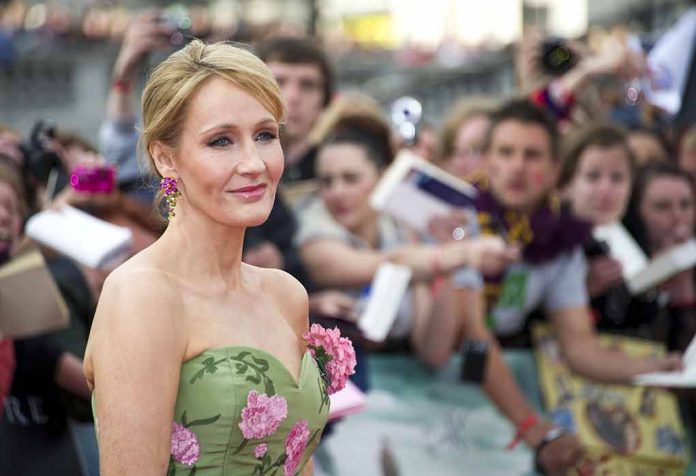 (StraightNews.org) – Harry Potter creator JK Rowling told her millions of Twitter followers that the word "cis" is ideological language that people are not obligated to use or accept. Her post went viral with millions of views and thousands of supportive responses.
The word "cis" came into usage in the last decade or so and is used to provide a label for people who are not transgendered. Rowling stated in her post that people have a right to use the word if they wish, just as others have the right to refuse.
The term was originally coined in the 1990s but became popular in the 2010s. Like many words, its origin is in Latin where it means "on the same side as." Twitter CEO Elon Musk recently came under fire when he said the phrase is a "slur."
In June, Musk tweeted, "Repeated, targeted harassment against any account will cause the harassing accounts to receive, at minimum, temporary suspensions. The words "cis" or "cisgender" are considered slurs on this platform."
British author Rowling has been at the forefront of the gender battle since she tweeted in 2020 that "people who menstruate" are women and only women. The backlash against her was immediate, fierce, and even potentially violent. Signs and t-shirts emblazoned with "Kill JK Rowling" became common at various trans rights events and marches.
When fellow author Salman Rushdie was attacked at a conference in New York in 2022, Rowling tweeted her sympathy and said she hopes he recovers – Rushdie had been in hiding for more than a decade following the publication of "The Satanic Verses" which was considered offensive by many Muslims. Rowling received a response "you are next," and alerted the police.
As well as online threats, trans activists have also appeared outside the author's home, revealing her address and encouraging people to intimidate her. Police said no criminal offense was committed. Those who revealed her address later said they were the victims of Rowling's harassment.
Copyright 2023, StraightNews.org