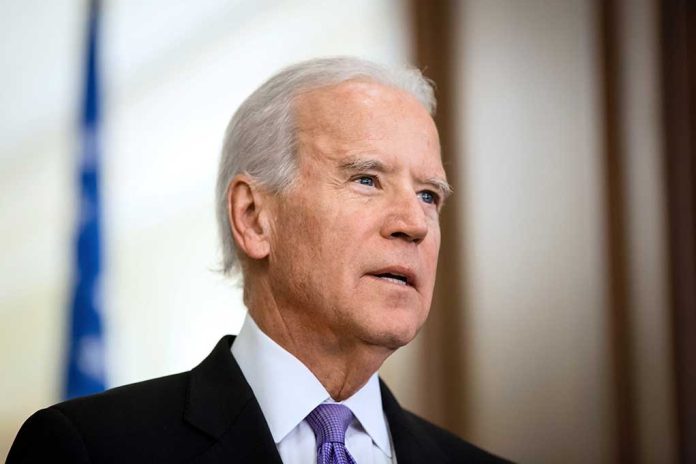 (StraightNews.org) — President Biden claimed to have four granddaughters at a recent event at the White House. In 2019 however, courts proved that his son, Hunter Biden, is the father of a 4-year-old girl in Arkansas. The young girl, named Navy Joan, has not been recognized by the White House as a member of the Biden family.
The President made the remarks during an event to host the Louisiana State University women's basketball team. He said it was "incredible" how far women's sports had advanced before adding, "It's really neat to see since I've got four granddaughters."
In another recent event, the President named all his grandchildren but did not mention Navy Joan. When asked about this at a press conference, press secretary Karine Jean-Pierre said she would not comment.
Navy Joan is the daughter of Hunter Biden and former stripper Lunden Roberts. The child's mother is in litigation with Mr. Biden over child support payments and accused him of "playing games" for refusing to present documents detailing his finances. Her lawyers told the court that Biden claims to be "destitute" while living in a beach-front mansion and enjoying Secret Service Protection.
Hunter Biden initially denied that he was the child's father, but paternity tests in 2020 revealed that he was. The court ordered him to pay a monthly amount to Roberts of $20,000. He later petitioned to have this amount reduced. Roberts responded that her daughter should have the same quality of life as any other Biden grandchild. She also wishes to change the child's surname to Biden.
The President's son met Lunden Roberts at a nightclub in Washington, DC, in 2017. She gave birth to their daughter a year later. When they met, Hunter Biden was still involved with his late brother's widow. He started paying child support in April 2020. He is the father of four other children, including his youngest son Beau, who was born in March 2020.
Copyright 2023, StraightNews.org