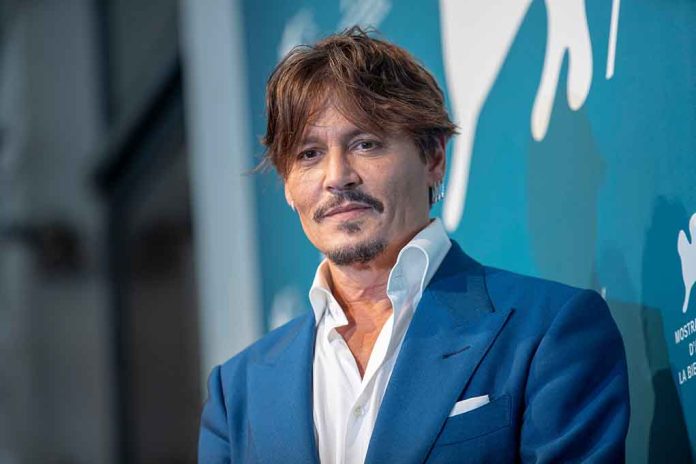 (StraightNews.org) — Johnny Depp says he'll never play Captain Jack Sparrow again. Disney produces the films, and Depp says he won't work with the company in the future because it turned its back on him during his contentious legal battle with actress Amber Heard. Depp is sticking to his guns despite rumors that he would earn $20 million if he reprised the role.
According to some sources, the star may stay away from Hollywood altogether because it wasn't only Disney that turned its back on him when he lost a libel case in London and became embroiled in a domestic violence dispute. Warner Bros. also cut the actor out of the Fantastic Beasts franchise, in which he played dark wizard Gellert Grindelwald.
The star's legal woes began in 2016 when his wife Amber Heard filed for divorce. The couple met during filming of The Rum Diary and began dating in 2012. They married in 2015 but the marriage lasted only 15 months. Heard applied for, and was granted, a restraining order against Depp after alleging the actor was violent and abusive.
Depp firmly denied any abuse and his lawyers said the claim was financially motivated. The divorce was finalized with a $7 million settlement in 2017, but the couple's problems did not end there. Two years later, Heard published an article describing herself as a domestic violence survivor; Depp responded with a defamation lawsuit.
In 2020, he filed a second lawsuit against the British tabloid The Sun for labeling him a wife beater. He lost because the court believed the newspaper's claim was "substantially true."
In 2022, his defamation case against Heard got underway, having been postponed due to the pandemic. It was watched by the press and the public worldwide and was the most high-profile celebrity case of the year. The two parties accused each other of abuse during the trial, but it ended in Depp's favor. The jury found Heard had defamed the star, and he was awarded $10 million.
Copyright 2023, StraightNews.org