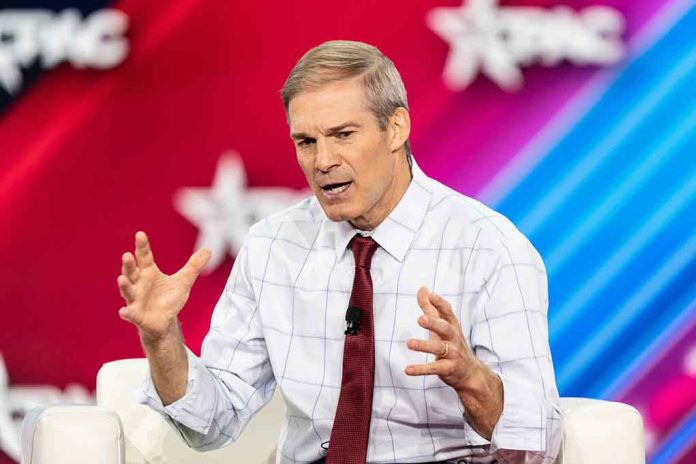 (StraightNews.org) — House Judiciary Committee chairman Rep. Jim Jordan (R-OH) has subpoenaed former Disinformation Governance Board chief Nina Jankowicz to testify before Congress. Jankowicz was the head of the now-defunct disinformation board that had been running inside the Department of Homeland Security (DHS). The board did not last for long, but it is unclear what exactly its role was. In a letter to Jankowicz, Jordan asked, "how the Board intended to define disinformation, how it planned to collect information and from what sources, how it anticipated countering disinformation, and how it proposed to protect First Amendment rights." He also reminded her that he has attempted to contact her on several previous occasions without success.
The Disinformation Board was created by the DHS in May 2022 and was immediately condemned by Republicans, particularly for its choice of leader. Jankowicz had made her distrust of freedom of speech apparent in several social media posts, prompting a letter from some Republicans to Homeland Security Secretary Alejandro Mayorkas calling the panel "dangerous and un-American."
Mayorkas insisted however that the intent of the board was to address the connection between threats and actual physical violence, and assured lawmakers that its tasks would be carried out with a firm commitment to freedom of speech in mind.
The probe is part of the investigation by a committee of House Republicans into the "weaponization" of federal agencies against conservatives in America. The committee contends that federal agencies, such as the FBI, have been deliberately hampering the conservative cause. One example is the alleged censorship of the Hunter Biden laptop scandal via an agreement between Twitter and the FBI last year. Led by Jim Jordan, it has issued several subpoenas for evidence from a variety of sources. In recent days, the committee has written to individuals from the National School Boards Association, who it says have been "requesting federal law enforcement assistance to target parents voicing concerns at local school board meetings."
Copyright 2023, StraightNews.org