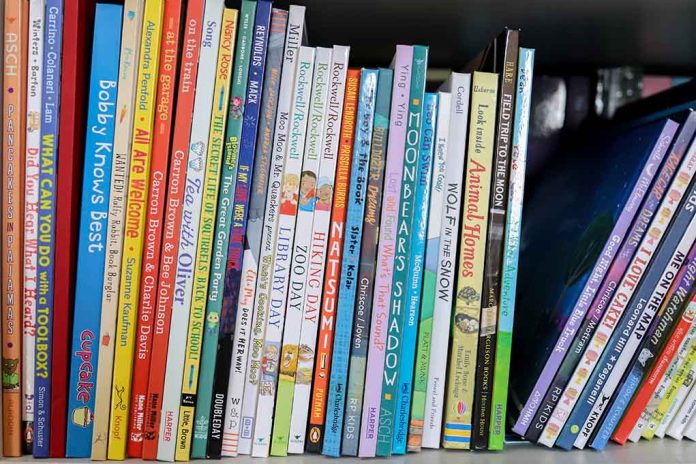 (StraightNews.org) — A Judge in Texas has ordered that books banned from the shelves of Llano County in 2021 be returned. US District Judge Robert Pitman said that officials should remove no further books and that library catalogs should be updated to inform people that the books are available once again. Judge Pitman said, "Defendants removed the books at issue to prevent access to viewpoints and content to which they objected." He said any justifications for the removal of the books are unlikely to "pass constitutional muster."
The ruling adds fuel to the book fire that has been raging across the US as officials object to some of the material available to young people in particular. Issues surrounding gender and race have proved particularly explosive and some states have banned the teaching of these topics in schools. Critical race theory for example – the notion that America is a racist nation where black people are oppressed – has been prohibited from classrooms in states including Florida and Arkansas.
The defendants in the Texas case were named as Llano County Judge Ron Cunningham, Commissioner Jerry Don Moss, Library System Director Amber Milum, as well as members of the library board. The group had been behind the push to ban a number of books that they believed were inappropriate. In 2021, the Llano County Commissioner's Court replaced library board members with individuals who agreed with the policy of censorship and the board then went on to enact guidelines that meant all books would need to be approved by them. Library patrons launched a lawsuit against the policy last year stating that their First Amendment rights have been breached. The ruling of Judge Pitman was hailed as a victory for democracy.
The books that were banned and are now to be returned include "They Called Themselves the K.K.K.: The Birth of an American Terrorist Group" by Susan Campbell Bartoletti and "Being Jazz: My Life as a (Transgender) Teen" by Jazz Jennings.
Copyright 2023, StraightNews.org