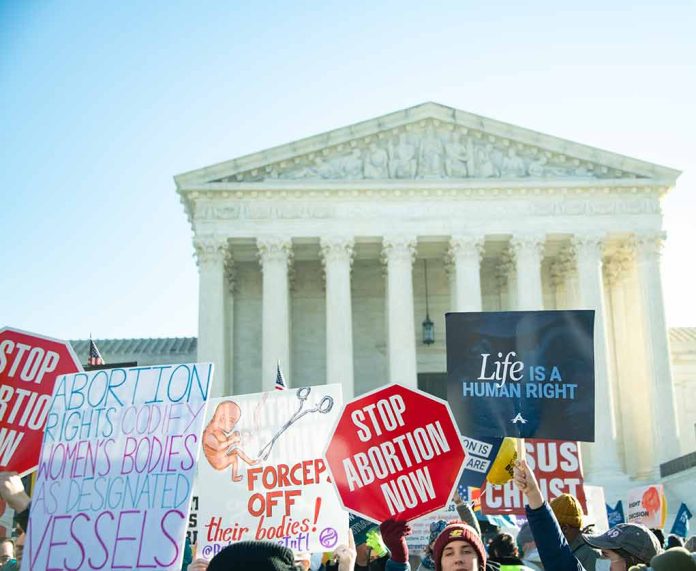 (StraightNews.org) – A federal judge in Idaho has ruled it would be a breach of free speech rights to disallow referrals to out-of-state abortion services. The Gem State has some of the most restrictive abortion laws in the US. Providing or attempting to provide the procedure can lead to a prison term of five years, and legislation also outlaws attempts by health professionals to assist others in obtaining an abortion.
When Republican Idaho Attorney General Raul Labrador wrote that referring patients out-of-state amounted to assisting them, and was therefore illegal, the pro-abortion Planned Parenthood organization filed a lawsuit. Along with other groups, Planned Parenthood sued the state, saying preventing referrals to neighboring states was a First Amendment infringement, and a federal judge has now ruled in their favor.
In his ruling, US District Judge B. Lynn Winmill wrote that medical professionals were in a position where they are forced to choose "between facing criminal penalties themselves and offering referrals and information about legal out-of-state medicinal services." The judge concluded, "Simply put, their speech will be chilled."
In a similar case, women's charities and advocacy groups are suing Idaho to reverse a law that criminalizes helping a girl obtain an abortion without her parents' consent. While abortion is banned altogether in Idaho, this specific legislation prevents an underage girl from traveling out of state for the procedure. Activist group Legal Voice, the Northwest Abortion Access Fund, Nampa attorney Lourdes Matsumoto, and the Indigenous Idaho Alliance filed the lawsuit. All parties work with minors seeking abortion.
The group says the law infringes on their First Amendment to free speech, and their Fourth Amendment right to travel freely between states. The Idaho legislature took account of the Fourth Amendment however when it only criminalized the part of the journey that occurs inside the state.
Due to the distances and availability of abortion clinics, travel to neighboring states was common in Idaho even before the Supreme Court decision to overturn Roe v Wade last year.
Copyright 2023, StraightNews.org