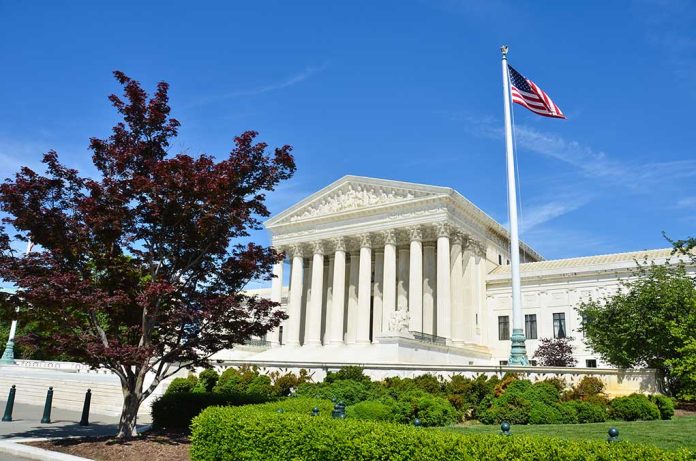 (StraightNews.org) – In April 2021, Supreme Court Justice Clarence Thomas released his opinion about social media platform censorship and First Amendment rights as outlined in Section 230 of the Communications Decency Act (CDA). During a recent SCOTUS ruling regarding a case of human trafficking and Facebook, the judge again asserted his opinion that the court needs to narrow Big Tech's "scope of immunity" in some cases. He stated the immunity afforded social media companies under Section 230 might violate free speech for American citizens.
Supreme Court Justice Clarence Thomas took another warning shot at Section 230 of the Communications Decency Act (CDA) today, the law that grants Big Tech wide legal immunity to host and censor content at will. https://t.co/Pq7kbuLxqY

— Breitbart News (@BreitbartNews) March 8, 2022
Thomas' statement seems to point at Congress to clarify the scope of the act and the immunity coverage it provides tech platforms. Several Republicans insist the rule needs adjustments to keep social media neutral and a place where everyone can freely express themselves without fear of censorship.
According to Justice Thomas, the case recently before SCOTUS was not the appropriate one to address Section 230, but he signaled that he's waiting for another one in order to address the issue. If adjusted to level the playing field, it could mean more free speech and liabilities for Big Tech, who would now have to take responsibility for some of the information shared on social platforms.
Copyright 2022, StraightNews.org