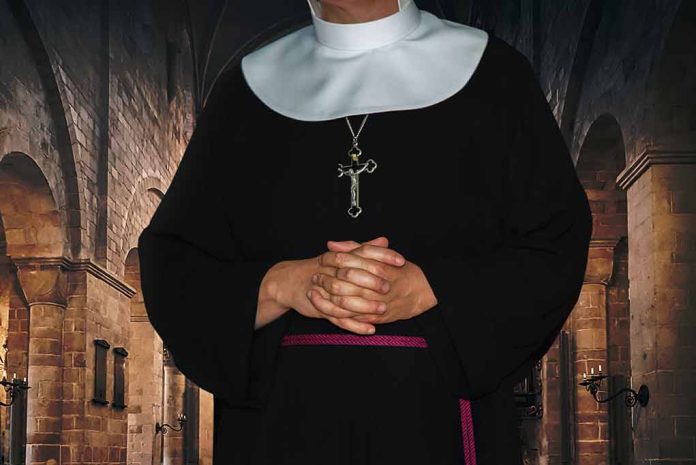 (StraightNews.org) – A church near Kansas City, Missouri, says it may have a saint in its midst in the form of a nun who died four years ago but whose body has not decomposed. The Benedictines of Mary Queen of Apostles, who run the Abbey of Our Lady of Ephesus, exhumed the body of Sister Wilhelmina Lancaster and were stunned to find it was almost entirely intact with little evidence of decomposition. The sister's habit – the headdress worn by nuns – was also in perfect condition.
The sisters had planned to move Lancaster's body to a new resting place but have now informed the Vatican of the potential presence of an "incorruptible" and asked that she be canonized as a saint. An incorruptible is a person who miraculously does not decay after death. If she is established as such, Lancaster will be both the first black and the first American "incorruptible."
People are lining up outside the small abbey in Gower, Missouri, every day to see the body of Sister Wilhelmina, who died in 2019 at the age of 95.
According to Catholic belief and practice, there is no firm definition of what counts as incorruptible, but according to some experts, it can apply even if only a small part of the body does not decay. If considered legitimate, incorruptibility is deemed a sign and reminder of the resurrection of the body of Jesus.
According to mythology, history contains a host of examples of incorruptibles, and many (but not all) of them were canonized as saints by the Vatican. These include Saint Francis Xavier, who, according to Catholic tradition, oozed fresh blood when examined by a scientist more than one and a half years after his death. Similarly, St. John of the Cross is said to have bled when a finger was removed months after he died, and St. Nicholas of Tolentino, who devout Catholics believe still bleeds today – more than 400 years after his physical demise.
Copyright 2023, StraightNews.org