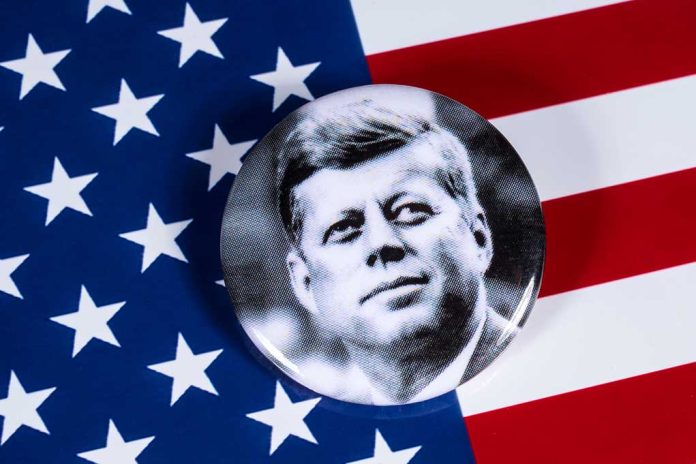 (StraightNews.org) — Robert F. Kennedy Jr, the Democratic Presidential candidate, said the CIA was involved in the assassination of his uncle, President John F. Kennedy. He said the evidence for his claim is "overwhelming."
President Kennedy was shot and killed during a parade in Dallas, Texas, in 1963. Police identified Lee Harvey Oswald as the shooter. Days later, Oswald was shot and killed while being transported to jail by Dallas police.
The CIA has consistently denied any role in either killing.
A 1979 House of Representatives report into the President's assassination claimed that two shooters might have been involved, but the second could not be identified. The CIA Director at the time, John McCone, testified in the investigation and denied any knowledge of Oswald or any other supposed assassin.
Robert F. Kennedy Jr, however, said his uncle died for refusing to agree to send more US troops to Vietnam. The Presidential contender said JFK was surrounded by a military-industrial complex that was constantly urging him to go to war. "He refused. He said that the job of the American presidency is to keep the nation out of war," Kennedy added.
The death of President John F. Kennedy is one of the most prolific so-called conspiracy theories in American history.
Theories include that the President was involved with the mafia, who took out a "hit" on him. Some argue that the assassination was carried out on the orders of Cuban dictator Fidel Castro in revenge for plots to assassinate him. Oswald was said to be a pro-Castro activist. The notion that right-wing groups were responsible has also been floated. Some believe activists on the extreme right saw JFK as sympathetic to communism. One theory implicates Russia, and another agrees with Robert F. Kennedy Jr – that unknown assailants killed the President for refusing to commit more troops to Vietnam.
One bizarre theory suggests Kennedy was shot because he sought to review intelligence files related to extraterrestrial beings visiting Earth.
Copyright 2023, StraightNews.org