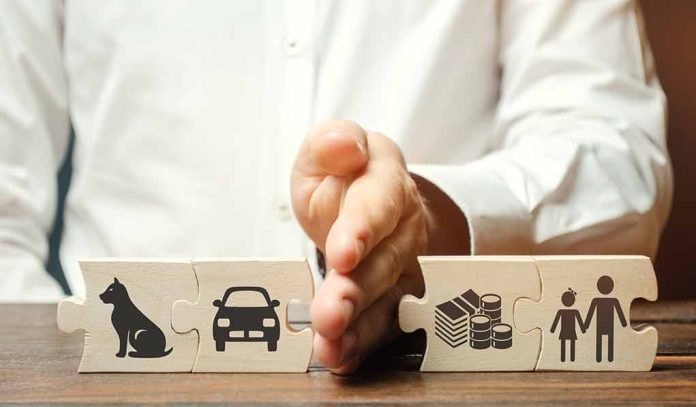 (StraightNews.org) – Attorneys for Kevin Costner's wife Christine are accusing the actor of "withholding" evidence of his finances and have asked the court to compel him to produce them, People Magazine reported.
In a motion filed last week in the couple's ongoing divorce, lawyers representing Christine Costner, 49, are asking the court to compel Kevin Costner, 68, to produce all financial documents related to his pending projects and projected earnings.
The motion accuses the Oscar-winning actor of "stonewalling" by refusing to share the financial documents before this week's child support hearing and the upcoming November hearing to determine whether their prenuptial agreement is valid.
Under the prenup, which Christine previously claimed she was "pressured" into signing, she is entitled to a payout of $1.5 million. Last month, the court temporarily awarded Christine a monthly child support payment of $129,755.
In the motion, Christine's lawyers argue that both hearings require "an analysis" of Costner's financial records and explain that Christine will not be able to present that evidence since her estranged husband "has chosen to withhold" his financial records from discovery.
Christine initially requested child support of $248,000 a month based on his 2022 earnings of $20 million. However, in a filing in late June, Costner's attorney argued that the actor could not afford it since his projected earnings for 2023 are "substantially less" now that he is no longer starring in "Yellowstone," which was previously his principal source of income.
Citing Costner's June filing, Christine's lawyers note that they are seeking financial information related to the actor's upcoming film series "Horizon," as well as documents and anticipated income for other future projects, and argue that Costner is withholding the information.
In the motion, the lawyers include Costner's June 30 response to their request for the production of documents to which the actor objected, claiming that the request sought documents that were irrelevant due to the conditions laid out in the couple's prenuptial agreement.
Copyright 2023, StraightNews.org