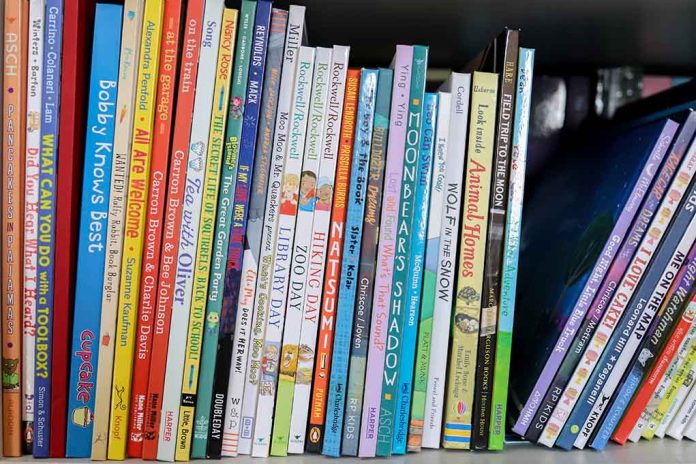 (StraightNews.org) — Almost 1,000 people attended a reading by Christian author and actor Kirk Cameron at a library in North Carolina. Franklin Graham, son of Evangelist Billy Graham, invited Mr. Cameron to the event and asked him to read aloud from his new book, As You Grow. The gathering took place at the Billy Graham Library in Charlotte and was considered an enormous success. The audience prayed, pledged allegiance to the United States, and sang God Bless America.
Cameron's new book, published by Brave Books, is a guide for children that aims to instill Christian and conservative values. Several similar events have been organized recently and almost always met with opposition, particularly from transgender activists.
Brave Books said its authors and staff members have "faced adversity at many of their story hour events due to pushback from the library staff and/or activists."
Last December, crowds gathered at the Indianapolis Public Library to hear Cameron read from his book. The library initially would not accept the booking, but following threats of legal action, the event went ahead.
In March, trans activists attempted to disrupt a similar occasion in Arkansas. Mr. Cameron was in attendance and read passages from his book, but the audience was treated to readings from another children's publication – Elephants Are Not Birds, by Laura Perry Smalts.
Smalts read to over 500 people and told her personal story. She was formerly transgendered but had learned to accept herself, she said. Her book describes an elephant named Kevin, who was tricked by a vulture called Culture into believing he was, in fact, a bird. Children were asked at the end of the reading if they thought an elephant could become a bird by strapping on fake wings. The children answered, "No." A small group of trans activists held signs in the auditorium, but the event was peaceful.
In Tennessee, also in March, a library director was fired for campaigning to disrupt a related event at his place of work.
Copyright 2023, StraightNews.org