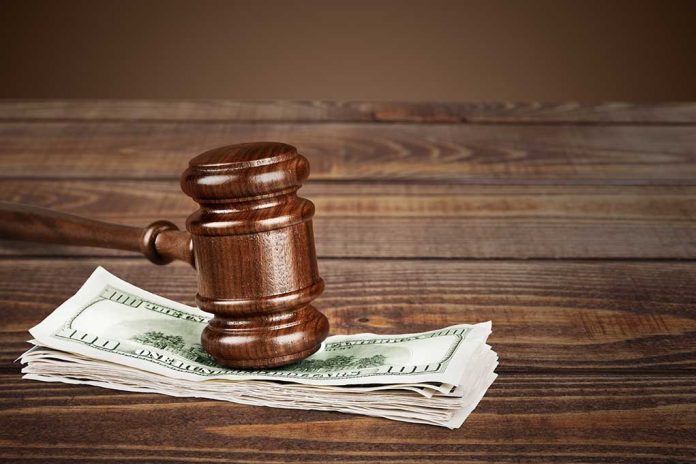 Kobe Bryant's WIDOW Cashes In – Multi-Million Dollar Lawsuit
(StraightNews.org) – On January 26, NBA superstar Kobe Bryant was flying in a helicopter to a youth basketball game when it crashed into Calabasas hills in California, killing him, his daughter, and seven other passengers in the accident. During the emergency response, authorities took unofficial photos of the incident, which they then shared with others. Bryant's widow, Vanessa, sued the county for that invasion of privacy. She just won the case.
On Wednesday, August 24, a jury concluded that Los Angeles County has to pay Vanessa Bryant $16 million after its emergency responders took and shared photos of the deceased superstar and his 13-year-old daughter. The lawsuit included another man whose family was killed in the crash. He received $15 million.
During the court proceedings, Bryant's lawyer noted the photos were not used for official purposes and likened them to gossip. They were shared at a bar, dinner, and a video game chatroom. The legal team highlighted that Vanessa Bryant was constantly worried the gruesome photos would be shared publicly or on social media and that she or her children would see them. This created immense anxiety on top of the already horrific loss.
#VanessaBryant will donate $16 million proceeds from #lawsuit over #KobeBryanthelicoptercrash photoshttps://t.co/qxkoC5jvbf

— Travelaviator (@Travelaviator) August 26, 2022
Bryant's legal team announced that the family will donate the full $16 million judgment to the Mamba and Mambacita Sports Foundation, a charity founded by the Lakers player in 2016. They hope this will help their legacy live on. What do you think about this case, lawsuit, and ruling?
Copyright 2022, StraightNews.org