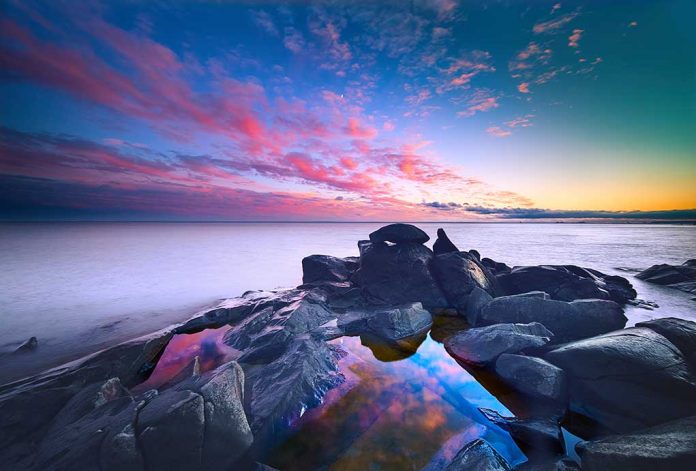 (StraightNews.org) – With long, cold winters and a Midwestern location, Minnesota may not seem like much of a vacation destination. Nothing could be further from the truth! While it isn't home to Florida's beautiful beaches, or Texas's diverse landscapes, it still has plenty to offer. These lesser-known facts about the Land of 10,000 Lakes might even convince you to give the state a second chance.
Yes, We Know About the Lakes
It's almost common knowledge among the majority of Americans that Minnesota is home to more lakes than any of the lower 48 states. What many people don't realize is that lakes aren't the only bountiful natural feature it boasts. This state is also home to over 69,000 miles of rivers and streams that flow in three different directions: south to the Gulf, east to the Atlantic, and even north to Hudson Bay in Canada. Plus, with 90,000 miles of shoreline, the landscape actually contains more shoreline than California, Florida, and Hawaii combined.
The Wildlife
Minnesota is no stranger to wildlife. The state boasts more white-tail deer than it does college students — about 1.5 million of the former to 433,952 of the latter. Looking to the skies, this beautiful state is also home to more Bald Eagles than anywhere else in the lower 48.
That last fact is very likely a product of the fact that many of Minnesota's rivers are teeming with fish species such as brook trout, salmon, bass, walleye and catfish. The Department of Natural Resources (DNR) helps keep stocks high by raising and releasing up to 250 million fish throughout natural waterways all across the state.
Minnesota's state flower, the Lady Slipper, is also a sight to behold. It is so sensitive, it will die if a single petal is plucked from the plant. Left intact, it can live over 100 years.
Production
The Land of Lakes produces 44 to 46 million turkeys annually. That's more than the population of California (39.51 million). Of all the wood harvested in Minnesota, nearly 80% of it is made into paper and paper products.
Remember all those fish that Minnesota stocks? Well, the state also harvests around 18.9 million pounds of fish every single year. Agriculture production includes corn, producing 1.18 billion bushels of corn in 2014, along with soybeans, sugar beets, and wheat.
Don't forget about Minnesota's dairy industry, either; it contains almost 3 million cows at any given time. Hogs and beef cattle are also major contributors to the state's economy. Farming is definitely a way of life, here.
But not every industry in Minnesota is centered on agriculture or livestock. You'll also find a robust healthcare industry, too, complete with medical equipment production. The iron ore mining, technology, finance, and insurance industries have all flourished, too.
And yes, in case you were wondering, Minnesota does have a tourism industry. It brings in about $16 billion every single year. Maybe it IS a tourist destination after all!
Copyright 2021, StraightNews.org