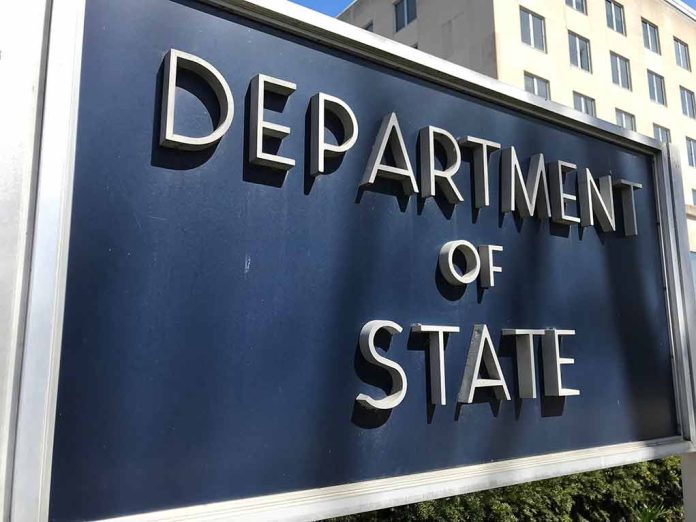 (StraightNews.org) – President Biden's nominee for the post of Croatia Ambassador is a frontline pro-abortion activist and vice chair of a Super PAC that spent more than $9 million on the President's 2020 election campaign. The Senate Foreign Relations Committee recently advanced the nomination of Nathalie Rayes in a closed meeting on September 20, but with all ten Republicans voting against her.
Rayes is the vice chair of the Planned Parenthood Action Fund, causing Republican James Risch of Idaho to speak out against her nomination. The Planned Parenthood Action Fund is the organization's lobbying arm and argues that "Structural, systemic, and meaningful court reform is the only way to ensure that federal courts uphold the law and advance justice and equality."
Thanking President Biden for the honor, Rayes tweeted, "If confirmed, I will work to further strengthen our important relationship with the people and the government of Croatia."
Ms. Rayes' political career started in California as a senior adviser to Los Angeles City Councilmember Mike Feuer between 1995 and 2001. She would go on to become chief of staff for Los Angeles Mayor James K. Hahn in 2001 – a post she held until 2005. She later oversaw the Office of Intergovernmental Relations, International Trade, and Protocol and initiated the city's inaugural Office of Immigrant Affairs.
The Super PAC Rayes leads is the Latino Victory Fund, founded by actress Eva Longoria in 2014. The Hill said the group had been involved in the election of "nearly 20 Hispanic members of Congress," but CEO Rayes courted controversy in May when it was revealed that she does not live in the United States. She runs the organization from her home in Copenhagen, Denmark. One Democrat who works closely with her asked, "How are you supposed to win for Latinos if you're not even here?"
The Latino Victory Fund donated $9,118,302 to Biden's election campaign in 2020, accounting for almost 90% of its expenditure that year.
Copyright 2023, StraightNews.org