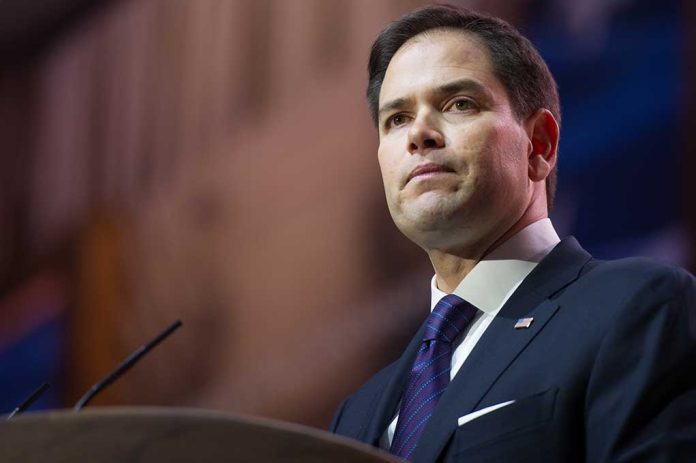 (StraightNews.org) — A device was shot down from US airspace on February 12th, and lawmakers have begun demanding answers from the White House on the state of American security. The object was shot down over Lake Huron and is the fourth such incident in recent weeks. The military said it is unsure what the devices are or what their purpose is. US Northern Command Commander General Glen Van Herck said there was no indication of a threat but would not rule out any possibilities, including when he was asked if the objects could be extra-terrestrial or alien.
Lawmakers have reacted furiously to the lack of information coming from the Biden administration. Rep. Jack Bergman (R-MI) said he had contacted the Department of Defense for clarity on the situation, and said that the American people deserve more answers than they are getting. Fellow Michigan Reps. Dan Kildee and Elissa Slotkin echoed Bergman's call and stated that they would continue to ask Congress to demand a full briefing from the President on the high number of such events in recent weeks.
The first incident took place on February 4th when a balloon was shot down over the Eastern Seaboard after floating across the US for 4 days. A second object was taken down over Alaska on February 10th, and a third over Canada's Yukon Territory on Saturday, February 11th. While the first object is believed to have been a Chinese spy balloon, officials say the more recent devices were much smaller and different in appearance. They also fly at lower altitudes.
Assistant Secretary of Defense for Homeland Defense and Hemispheric Affairs Melissa Dalton told reporters at a press conference that the latest three sightings may have been the result of increased surveillance by the military following the discovery of the Chinese balloon.
Republican Senator Marco Rubio of Florida said such incidents have been taking place for years, but only now is the American public aware of them.
Copyright 2023, StraightNews.org