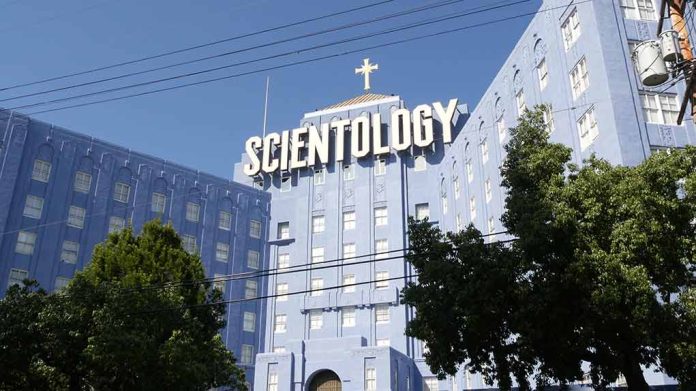 (StraightNews.org) – TV star Leah Remini has filed a lawsuit against the Church of Scientology. Remini, who was once a church member, has warned about its practices since she abandoned the organization in 2013. The lawsuit, filed against the church and its leader David Miscavige, alleges harassment, stalking, defamation, and intentional infliction of emotional distress.
On her Twitter account, the 53-year-old, who joined the church at 9, said Scientology operates in mob-like conditions. "For 17 years, Scientology and David Miscavige have subjected me to what I believe to be psychological torture, defamation, surveillance, harassment, and intimidation, significantly impacting my life and career," she wrote.
The suit was filed at the Los Angeles Superior Court and requests that the church be ordered to cease its alleged harassment practices, as well as provide compensation for the "enormous psychological harm" endured by Ms. Remini.
When she departed from Scientology in 2013, Remini immediately warned people about its beliefs and practices. In an interview with Ellen DeGeneres, she explained that Scientology was all she'd ever known, and it is distressing that church members are not allowed to continue relationships with those who leave, even if they are close family members.
She said adherents undergo "thought modification" exercises and "interrogations," and all aspects of their lives are strictly controlled.
Remini is one of many former members to speak out against the church, but officials usually respond to criticisms by describing outcries as the angry retorts of disgruntled former members who failed to understand or appreciate the religion.
The most celebrated member of the church is Hollywood star Tom Cruise, though other major celebrities are also associated. Cruise's former wife Katie Holmes is rumored to have ended their marriage because of Scientology's influence over their lives and the life of the couple's young daughter.
Scientologists believe that human bodies are houses to spirits known as thetans which have lived other lives in other parts of the universe. Science fiction writer L. Ron Hubbard founded the church.
Copyright 2023, StraightNews.org