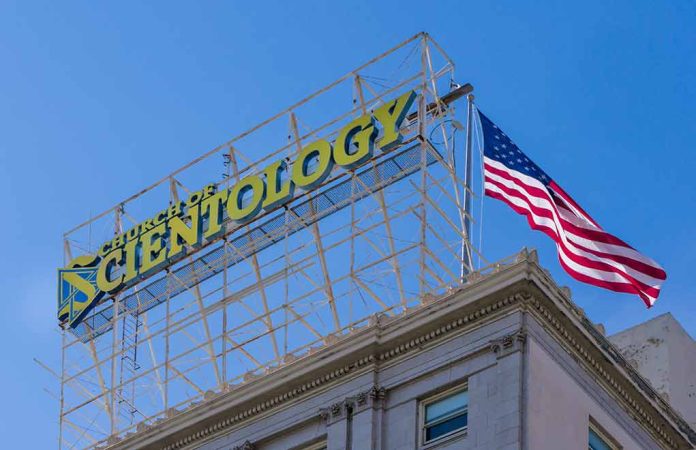 (StraightNews.org) – TV star Leah Remini has filed a lawsuit against the controversial church of Scientology and said church members continue to harass her. In August, she filed a suit in the Los Angeles Superior Court against the organization and its leader, David Miscavige, citing years of attacks and incidents of harassment and defamation. Specifically, Remini's lawsuit seeks "to end Scientology's policies against Suppressive Persons so that current and former Scientologists, and others who wish to expose Scientology's abuse."
The legal documents furthermore accuse the church of attacking journalists and investigators who attempt to expose its activities. In response, church officials described the King of Queens star as "a horrible person" and a "bigot." An official statement from the organization also dismissed Remini's claims as "ludicrous" and "pure lunacy."
Since filing her complaint in LA, the star says the harassment has increased, and she's found herself victimized by online trolls and credit card fraud. Remini has subsequently amended her complaint to reflect this, but also to notify the court that Mike Rinder, who co-hosted a documentary she made about the church, is experiencing persecution and stalking and has noticed a "suspicious vehicle" near his home.
With Mr. Rinder, Leah Remini produced a documentary in 2016 entitled "Scientology and the Aftermath," where she documented her journey through the church and discussed some of its teachings and tactics. She joined Scientology with her parents when she was nine years old and left in 2013. She described the organization as cult-like and controlling and said it reacts badly to criticism.
Science fiction writer L. Ron Hubbard founded the religion, and its core beliefs include humanity's immorality and limitlessness, as well as life beyond the physical realm. Humans are immortal souls called "Thetans" who live inside multiple bodies over several lifetimes. The mind, however, is affected by "engrams," which are scars left behind by stress or trauma. A process called "auditing" can remove these.
There are around 55,000 Scientologists in America.
Copyright 2023, StraightNews.org