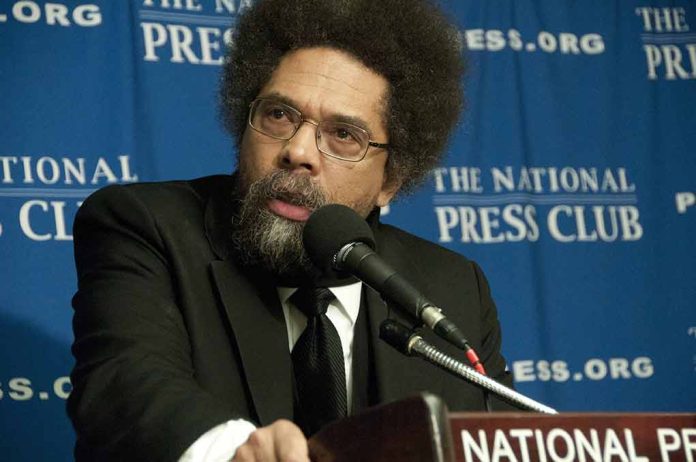 (StraightNews.org) — Cornel West is running for the Presidency of the United States. The left-wing intellectual and activist will stand as a representative of the People's Party. "I have decided to run for truth and justice, which takes the form of running for president of the United States as a candidate for the People's Party," he announced on Twitter.
On his website, Mr. West highlights his primary policy concerns and his solutions to America's problems. He takes a left-wing position for the economy and "guarantees" housing, quality education, a living wage, and paid leave. He also wants to expand social security and forgive all student debt. West futhermore calls for Congressional term limits and hand-counted votes.
On civil liberties, he says he will restore free speech and press freedom, and will "break up" Big Tech. Mr. West takes a leftist position on criminal justice and promises to end incarceration. Interestingly, he says NATO should be disbanded, troops brought home, all foreign military aid should end, and nuclear weapons should be banned.
West was born in Tulsa, Oklahoma, but grew up in Sacramento. He says he takes his political inspiration from socialism and Marxism. A professor of philosophy, West has taught at some of America's most prestigious schools, including Harvard and Yale.
He describes America as a white supremacist nation that has "has been historically weak-willed in ensuring racial justice and has continued to resist fully accepting the humanity of blacks." In his book, Race Matters, he wrote that 9/11 gave white people a glimpse of what it is like to be black in America, adding that black people feel unsafe, unprotected, and subject to random violence.
He joined a march in Washington, DC, in 2014, known as the Million Muslim March. The march included people who believe the US government was responsible for the terror attacks on New York and the Pentagon. While West did not state that he explicitly agreed with that analysis, he did confirm his distrust of the US government.
Copyright 2023, StraightNews.org