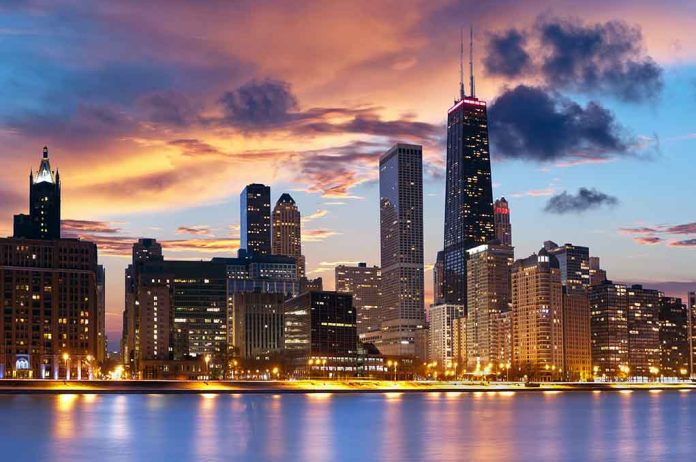 (StraightNews.org) — Lori Lightfoot has failed in her bid to be re-elected as Mayor of Chicago. She is the first incumbent to lose in the first round of voting in more than 40 years. Lightfoot has served as Mayor of the Windy City since 2019 when she was the surprise winner having run as an outsider promising to tackle political corruption. She was both the first black and the first openly gay Mayor of the city. Lightfoot has faced severe criticism however for failing to tackle Chicago's growing crime crisis.
The first round of voting featured nine candidates, all of them Democrats. The top two contenders will now face each other in a run-off in April. These are Paul Vallas and Brandon Johnson.
In the run-up to the election, voters in Chicago had named crime as their number one concern. While murder rates dropped in 2022, they were still 40% higher than in 2019. There were more than 800 homicides in the city last year. In defending her term, Lightfoot said she had hired more police officers and targeted illegal gun ownership, but it was not enough to win the trust of the public.
The contest brought crime and policing into sharp focus, particularly with regard to police funding and race. The only white candidate in the campaign is Paul Vallas, who has gained the endorsement of the city's biggest police union and is running on a tough-on-crime ticket. Vallas won the number one spot in the 9-candidate race with 35% of the vote. He said the city has surrendered to criminals and he will turn the tide by putting more cops on the beat, including on public transport. In second place was Brandon Johnson, a Cook County commissioner. He won 20% of the vote and has positioned himself to the left of the outgoing Mayor. He has secured the backing of leading labor unions in the city. Johnson has called for higher taxes and cheaper transportation and advocates green initiatives such as facilities for cycling.
Copyright 2023, StraightNews.org