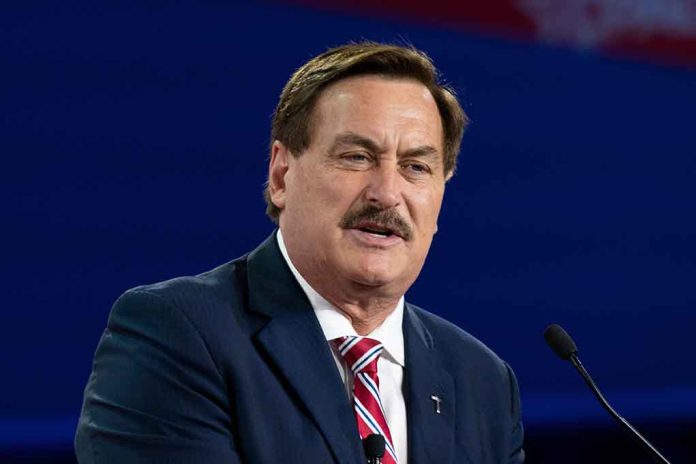 (StraightNews.org) — Mike Lindell has formally launched his campaign to be chair of the Republican National Committee (RNC). The controversial businessman will attempt to unseat incumbent Ronna McDaniel saying there have been three failed election cycles under her leadership.
The contest pits the staunchly pro-Trump Lindell against McDaniel who has held the chairmanship since 2017. Both candidates have spoken out in support of the former President's allegations of voter fraud in the 2020 run for the White House, though Lindell now says McDaniel broke her promise to 'look into' the issue. "She fundraised on that promise. She broke that promise. The RNC did not do anything to fix our elections", he said.
The millionaire CEO of MyPillow was sued earlier this year by a voting technology company that claimed he defamed it by stating the 2020 presidential election was rigged in favor of Joe Biden. Smartmatic filed a lawsuit in January 2022. It alleges "Mr. Lindell embarked on a campaign of lies about Smartmatic in an effort to garner publicity and, in turn, increase MyPillow profits. Lindell falsely claimed that Smartmatic manipulated votes in states and jurisdictions across the United States, including states in which Smartmatic technology was not involved in election activities".
A District Court Judge denied Lindell's motion to throw out the lawsuit in September.
Attorney Harmeet Dhillon, who announced her candidacy on December 6th, will also challenge Ronna McDaniel. Speaking to Tucker Carlson, the former chair of the California Republican Party said the party was tired of losing and needed fresh ideas and new leaders. "Our messaging needs to be fresh and positive and not just reactive to news cycles and what the Democrats are doing", she said.
In November, the majority of RNC voting members signed a letter in support of McDaniel, saying she had led the party well and they support her bid for a fourth term.
Copyright 2022, StraightNews.org