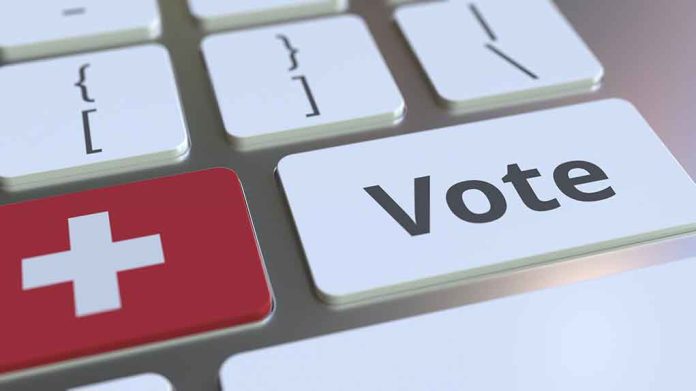 (StraightNews.org) — Louisiana has voted to ban non-citizens from voting in local and state elections. The amendment to the state's constitution follows a similar initiative in Ohio, where residents voted overwhelmingly to do the same in November.
By contrast, the City Council in Washington, D.C. is preparing to allow foreign nationals and illegal aliens to participate in local elections. Council members voted unanimously in October to expand voting rights to non-citizens and newly arrived illegal immigrants – giving access to the ballot box to approximately 50,000 new voters there.
In response, Sen. Ted Cruz (R-Texas) introduced a bill to prohibit the city from using federal funds to facilitate this voting rights extension. Sen. Cruz said, "voting is a distinct right and privilege that American citizens enjoy in the United States. It is a responsibility, not to be treated lightly, and it must be protected". He added that allowing non-citizens to vote opens the country up to foreign influence and allows those with hostility toward the United States to have a say in how the country is run.
In New York City, the City Council passed an ordinance in December 2021 that would have allowed around 800,000 non-US citizens to vote in local, municipal, and mayoral elections. This was to apply to legal residents including those with green cards or Deferred Action for Childhood Arrivals (DACA) status. Six months later, in June 2022, New York State Supreme Court Justice Ralph Porzio struck this down. Justice Porzio declared the ordinance in violation of the New York State Constitution, which extends voting rights to US Citizens only.
While federal law prevents non-citizens voting in federal elections, local voting rights vary from state to state. Those found guilty of violating federal rules face the possibility of a fine, imprisonment, or deportation. Non-citizens therefore cannot vote in Presidential elections or elections to Congress.
Copyright 2022, StraightNews.org