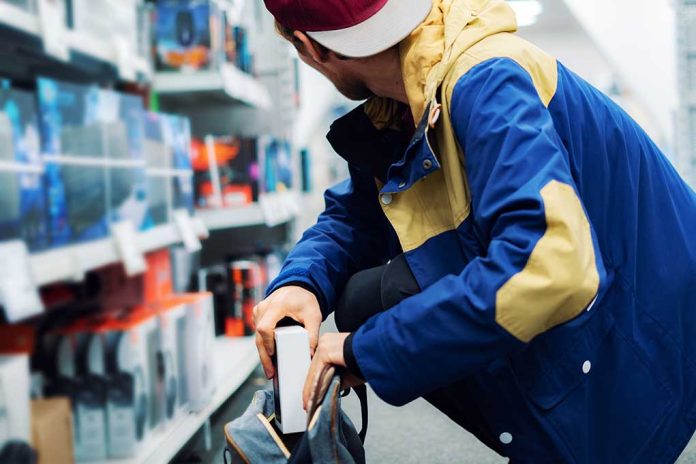 Thief Tries To Flee Store With Luxury Goods – It Doesn't Go Well
(StraightNews.org) – There are plenty of criminals who get away with their bad deeds because they are smart, sneaky, or simply have good timing. Others, however, simply have poor planning and follow through. One robber-to-be tried to steal thousands of dollars worth of merchandise from a Washington store, but before he knew it, he was lying unconscious on the floor.
A thief recently walked into a Louis Vuitton store in Bellevue, Washington, with the intention of stealing tens of thousands of dollars worth of merchandise. However, after swiping multiple bags totaling over $18,000, he bolted for the door. But, he ended up running full speed into a glass window instead of out into the street. The collision knocked him unconscious.
Man knocks himself out trying to flee store with luxury stolen goods https://t.co/yET2AQWASd pic.twitter.com/hVjlngHOil

— New York Post (@nypost) November 7, 2022
The 17-year-old suspect is believed to be an active participant in a local theft ring. The juvenile's name will not be released, but it will certainly be difficult for him to get out of this one as he ended up on the floor of the store, covered in the stolen goods he took while being videotaped.
This is just one of many such robberies in Bellevue this year, as prosecutors have pursued 59 different cases involving retail theft and made over 50 arrests of repeat offenders.
Copyright 2022, StraightNews.org