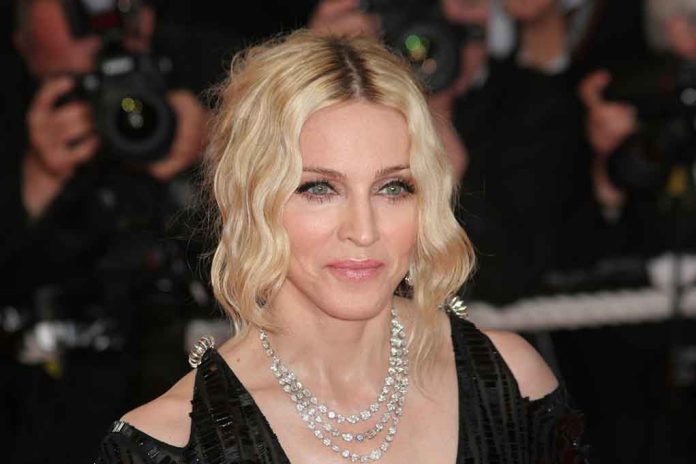 Madonna's Bizarre Videos Stun Fans and Supporters
(StraightNews.org) – Celebrities are often idolized by their fans, as their lives seem glamorous and free of financial strain. However, sometimes fame and fortune gets to these Hollywood elites, leaving their followers to wonder if they're doing alright. Madonna recently concerned many of her fans when she posted bizarre photos and videos to her social media account, pretending to be a dog and squatting over a bottle of hot sauce.
Madonna recently posted a video montage to Instagram, set to The Stooges' 2019 Remaster of "I Wanna Be Your Dog." The Queen of Pop posed for a variety of scenes in which she's donning a green fuzzy top, fishnet leggings, and sparkling hot pants. One scene included a shot of her squatting low over a bottle of Sriracha hot sauce and a video where she seems to try to lick water out of a dog bowl before playing dead next to it.
The strange compilation caught the attention of rapper 50 Cent, who called the 64-year-old singer a "grandma" on Instagram.
50 Cent called out "grandma" Madonna on Instagram over one of her recent posts. https://t.co/VJ04SLbOlo

— HotNewHipHop (@HotNewHipHop) November 6, 2022
Madonna also posted a close-up video of her in a dark car, wearing braids, staring strangely into the camera. The footage zoomed in and around her face, leaving most fans to wonder just what the pop star was thinking. The actress and singer has shared more bizarre things on social media in recent months, leading her fans to express concern.
Copyright 2022, StraightNews.org