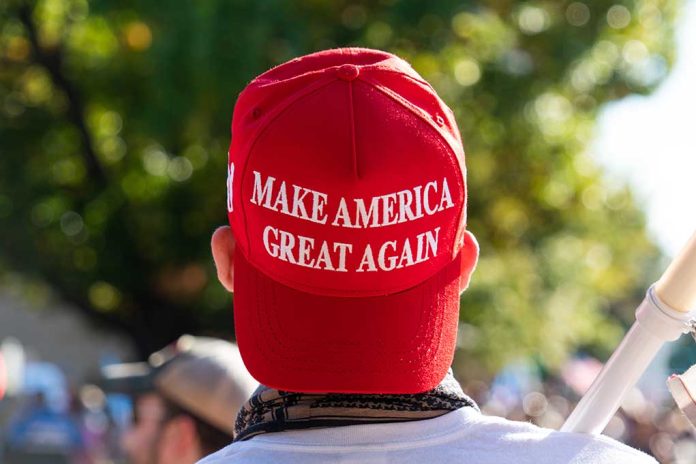 (StraightNews.org) — The US Appeals Court has ruled that Make America Great Again (MAGA) hats are protected by First Amendment rights to free speech. The Court ruled on a case involving Eric Dodge, a former teacher in Vancouver, Washington. Dodge wore a MAGA hat to a teacher training session on racial equity in 2020. He said he was called a racist and a homophobe by fellow teachers and filed a lawsuit claiming he had been defamed and deprived of his civil rights as a result of his political beliefs. He named former Wy'est Middle School Principal Caroline Garrett in the lawsuit filed in a United States District Court, who subsequently resigned.
The incident took place in August 2020 when Dodge alleged that he had been subjected to aggression and hostility from Garrett, who denied she had called him a racist and said she did not raise her voice. Dodge filed a complaint to the school's Human Resources department. A subsequent investigation found that Garrett's actions did not violate the school district's bullying policies and that Dodge too had not violated any policy by wearing the hat.
The former teacher then lodged a complaint in a US District Court for breaches of his First Amendment rights. The Court ruled against him on the grounds that Garrett was protected by qualified immunity from litigation because she was a public employee acting in the course of her duties. The Appeals Court has now overturned that ruling saying Garrett should have known she was violating Dodge's rights.
Make America Great Again was the primary campaign slogan of Donald Trump in the run-up to his victory in the 2016 Presidential election and baseball hats with the motto became popular around the world. In response to the Appeal Court's ruling, Trump said, "This is a great decision for all of those that love our country. MAGA!"
Copyright 2023, StraightNews.org