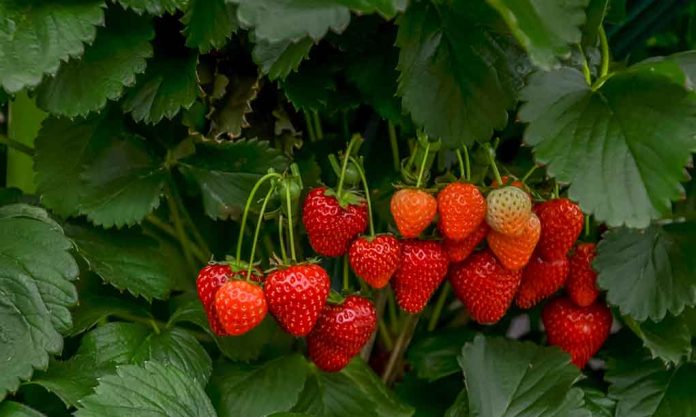 Popular Fruit RECALLED – You Could Get Very Sick
(StraightNews.org) – It typically takes a bit of time for investigators to determine the source of an infection and how it spreads. So, when cases of Hepatitis A began cropping up in California, Minnesota, and Canada, the Food and Drug Administration (FDA) got to work. It turns out, organic strawberries were likely the culprit carrying the devastating liver infection to Americans and Canadians in recent months.
According to the FDA, FreshKampo and HEB fresh organic strawberries purchased from March 5 to April 25 were the likely cause of a Hepatitis A outbreak. These berries were sold at stores like Aldi, Weis Markets, Safeway, Trader Joe's, Walmart, and more.
To date, per the FDA 17 people in the US have become sick with Hepatitis A, 12 of them requiring hospitalization. So far, no one has died and the last illness onset began on April 30, 2022.
Americans shared the news on Twitter:
Strawberries recalled in connection with hepatitis A outbreak : Strawberries are being recalled as investigators look into whether the fruit is the cause of more than two dozen confirmed hepatitis A cases in the United State via NBCNews https://t.co/wsz2yEwteu

— Jeffrey Levin 🇺🇦 (@jilevin) May 30, 2022
According to the Mayo Clinic, Hepatitis A symptoms include:
Fatigue
Pain near the liver
Jaundice
Sudden nausea
Joint pain
Contact your doctor as soon as possible if you believe you have these symptoms or have consumed the strawberries in question. You will need to be evaluated for your potential need for treatment. While there is a vaccine to protect against Hepatitis A, handwashing and washing fruits and vegetables are the best ways to keep you and your family safe.
Copyright 2022, StraightNews.org