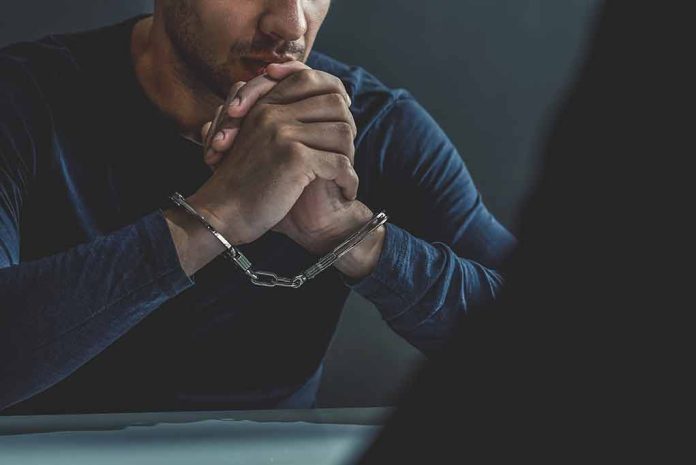 (StraightNews.org) – An Oregon man was extradited to Massachusetts after admitting to the brutal murder of a Boston woman in 1979. A press release from Suffolk County District Attorney Kevin Hayden's office confirmed that John Michael Irmer was transported from Portland to Boston on September 8 and would be arraigned for murdering Susan Marcia Rose almost five decades ago.
In August, Irmer walked into an FBI field office in Portland and told agents that he met Rose at a skating rink sometime around Halloween in 1979. The two made their way to a building on Beacon Street that was undergoing renovation. He grabbed a hammer and struck her on the head before raping her.
Agents verified that a woman named Susan Marcia Rose was found dead on Beacon Street at that time. The cause of her death was determined as brain injuries caused by blows to the head with a blunt object.
DNA from Irmer also matched samples recovered from the murder scene.
In 1981, a separate man was charged with the killing but was found not guilty. District Attorney Kevin Hayden described Rose's death as a "brutal, ice-blooded murder made worse by the fact that a person was charged and tried — and fortunately, found not guilty — while the real murderer remained silent until now." He added that the most critical aspect of solving cold cases is ending the "agonizing questions" families are forced to contend with, sometimes for decades.
American cold cases have fascinated the world, and some remain ongoing. Among these are the Zodiac Killer, who murdered an unknown number of people in California in the 1960s but was never found.
Six-year-old beauty contest star JonBenét Ramsey vanished from her Colorado home in 1996. Her parents reported a ransom demand of $118,000 for her safe return. A day later, she was found dead in the basement of her home. Law enforcement cleared the family, and the case remains one of America's most puzzling.
Copyright 2023, StraightNews.org