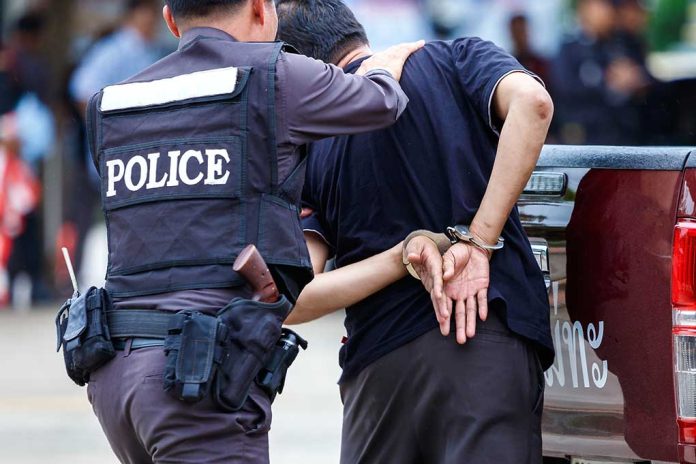 Doorbell Cam Catches Man Stabbing Neighbor's Dog to Death
(StraightNews.org) – Every day, a number of violent incidences occur. While many involve people, some animals fall victim as well. A man frustrated that he could not find the woman he was looking for ended up stabbing her dog over a dozen times.
On Wednesday, October 26, Terry Louis Key II, 36, allegedly stabbed a 3-year-old pitbull 20 times after he could not find its owner, a woman, at her house. However, a doorbell camera caught the full altercation on video. The dog eventually bled to death. The woman saw what was happening and barricaded herself inside her home.
A 36-year-old Flint man was arrested after allegedly stabbing a neighbor's pitbull multiple times then leaving it to bleed out. https://t.co/cKgi0o4Yfs

— MLive (@MLive) November 2, 2022
Key was taken into custody by police on October 31, when he walked into the Genesee County Jail lobby. His attacks weren't over yet, though; he got into an altercation with an officer.
Genesee County, Michigan, Sheriff Chris Swanson noted that the perp has 15 prior arrests, including convictions of various assaults and domestic violence. Now, prosecutors have charged the man with first-degree animal abuse, obstructing and resisting an officer, and malicious destruction of property.
Key's bond is set at $10,000, and is set to have a probable cause conference on November 10. If the justice system finds him guilty, he faces jail time for his crimes.
Copyright 2022, StraightNews.org