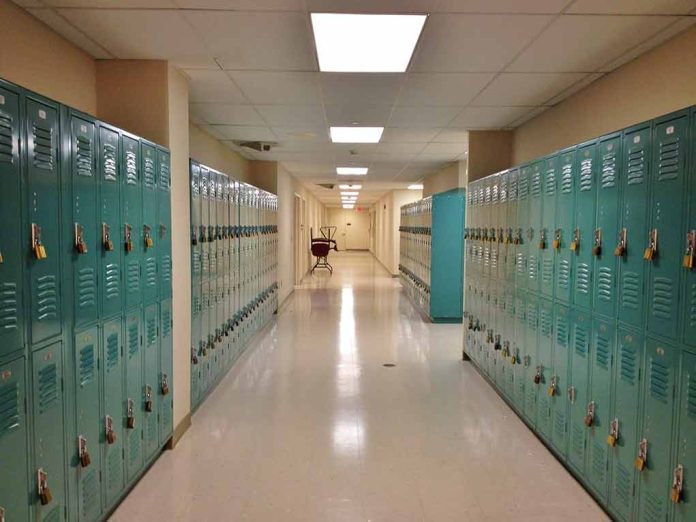 (StraightNews.org) – A 26-year-old man who posed as a teenager and attended two Lincoln Nebraska high schools for over 50 days was arrested last week on sexual assault and trafficking charges, NBC News reported.
Zachary Scheich posed as 17-year-old Zak Hess to attend two Lincoln high schools during the 2022-23 school year using fraudulent documents, police said at a press conference last Thursday.
Scheich was arrested Thursday afternoon at a library and was charged with one count of trafficking a minor and two counts of sexual assault using an electronic device, according to Lincoln Police Department Assistant Chief Brian Jackson.
Jackson said Scheich's attendance at school prompted the initial investigation. During the course of the investigation, police learned that he had "additional contacts" with "juvenile students," including text messages between Scheich and underage girls.
According to KLKN in Nebraska, Scheich allegedly requested pornographic material from one student whom he previously paid.
Lincoln Public Schools Superintendent Paul Gausman said the 5-foot-4 Scheich not only looked like a high school student, but he also used "well-crafted fraudulent documents" to enroll.
Scheich, who graduated from Lincoln Public Schools in 2015, spent 54 days impersonating a student, first enrolling in Northwest High School for the fall semester and then transferring to Southeast High School for the spring.
According to Associate Superintendent Matt Larson, Scheich enrolled online using a fake birth certificate, as well as fraudulent immunization records, transcripts, and documentation on a physical.
Larson explained that documents submitted for enrollment aren't typically verified, adding that the district takes students at their word. He added that the district is reviewing its enrollment processes and will work on additional safeguards including requiring multiple in-person meetings with the parents or guardians of an enrolling student.
Police began investigating Scheich on June 1 after a concerned parent contacted a school administrator. The district then contacted the police.
Copyright 2023, StraightNews.org