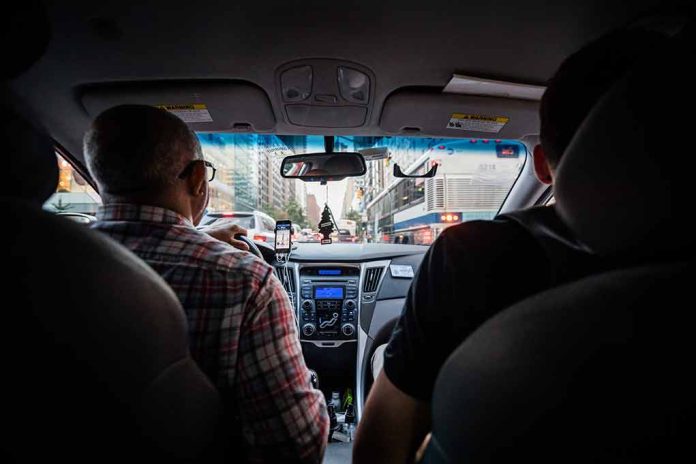 (StraightNews.org) – A North Carolina man has been charged with murder for the killings of 74-year-old Lyft driver Gary Levin and 43-year-old Jose Carlos Martinez. An Okeechobee County grand jury indicted Mathew Scott Flores, 36, on counts of first-degree murder with a firearm, robbery with a firearm, and possession of a firearm by a convicted felon.
While law enforcement officers were investigating Flores for the murder of Martinez, he was located in North Carolina driving a red Kia Stinger, which had belonged to Mr. Levin.
An acquaintance of Flores told police he ordered a Lyft for him in South Florida on January 30 this year. Mr. Levin responded to the call and was not seen or heard from again. Florida Department of Law Enforcement (FDLE) found Levin's remains in a wooded area in Okeechobee County on February 4. Days later, Flores was detained and arrested for allegedly killing Levin in his car and stealing the vehicle.
FDLE agent Eli Lawson described the killing as "senseless and completely unnecessary." Stephanie Velgara, 31, was charged with assisting Flores in his escape. Authorities are now investigating if Mr. Flores may have been involved in another murder in the Sunshine State.
Gary Levin moved to South Florida from Philadelphia when he retired from a long career in sales. He had worked as a Lyft driver for around five years. He was a regular worshipper, along with his girlfriend Kathi Ginsberg, at his local synagogue, which helped fund his funeral expenses and urged congregants to pray for Mr. Levin and Ms. Ginsberg. Neighbors and friends expressed their shock at his murder and said he would be remembered fondly.
His daughter Lindsay DiBetta described him as "a one-of-a-kind person, if you knew him or even met him once, you know exactly what I mean when I say that."
Police in North Carolina dropped several charges against Flores to allow Florida authorities to pursue more serious counts. If convicted, the alleged murderer faces the death penalty.
Copyright 2023, StraightNews.org