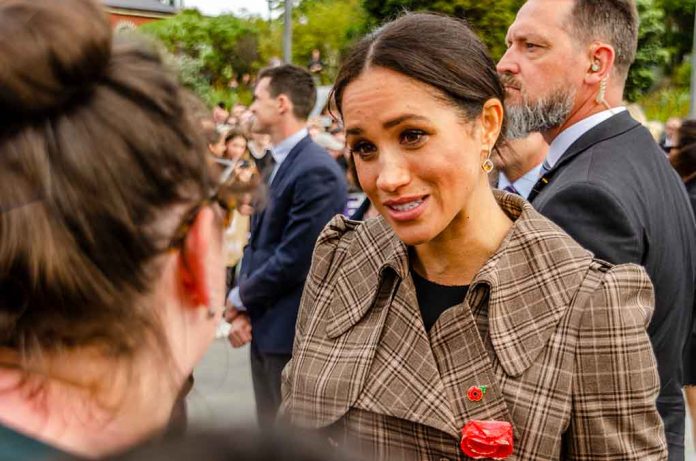 (StraightNews.org) — Meghan Markle will not attend the coronation of King Charles III in London. The coronation will take place in the British capital city in May, and Prince Harry and his American wife were invited. However, only Prince Harry will attend.
King Charles III will be formally enthroned at the ceremony in Westminster Abbey. Around 2,000 guests are expected – far fewer than the 10,000 that witnessed the coronation of his mother Queen Elizabeth II in 1953.
Prince Harry, the son of King Charles, married American Meghan Markle in 2018. Their wedding in Windsor Castle cost around $30 million and was watched by millions of TV viewers around the world. It was later estimated that the event generated around $1 billion for the UK economy.
The British public initially welcomed Markle, but she complained that the notorious British press subjected her to racial abuse. Following many arguments and lawsuits, the couple decided to move to America in 2020, settling in California. The two made history when they declared they no longer wished to be "working Royals" and took a step back from the institution. This caused much of the British public to turn against Markle, whom they saw as the driving force.
Relations became even more strained when the couple took part in an interview with Oprah Winfrey and made racism allegations against the British Monarchy. The discussion made global headlines and caused a public relations headache for palace officials.
In 2022, Harry published his memoirs in which he provided personal information about arguments with his brother Prince William – the future King – as well as a raft of private details about other family members. As a result, his popularity in his home country collapsed even further and relations with his family stretched to breaking point.
A spokesman for King Charles recently announced that both Harry and Meghan were invited to the coronation, but Prince Harry said his wife would stay at home with their children Archie and Lilibet.
Copyright 2023, StraightNews.org