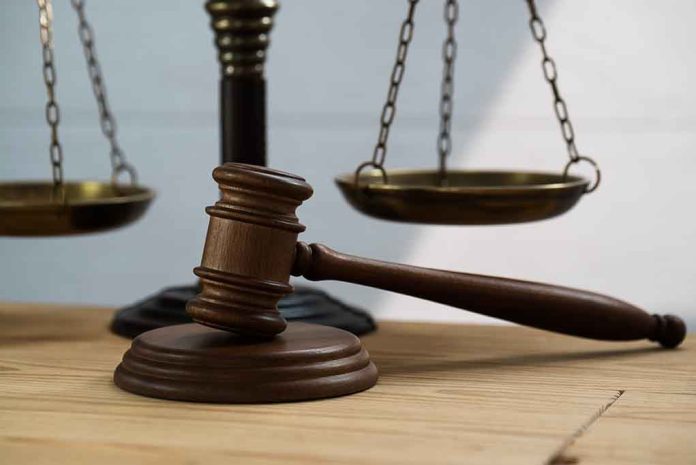 Mass Shooter Pleads Guilty to All State Charges
(StraightNews.org) – On Saturday, May 14, many individuals and families were shopping for groceries at the local supermarket, just like millions of other Americans. However, on this particular day, some shoppers at a Buffalo Tops supermarket had no idea their lives were about to end. That day, an 18-year-old white male began shooting his AR-15 style rifle at the shoppers. Now, he has pleaded guilty to every single charge the state has brought against him.
On Monday, November 28, Payton Gendron announced his plea in front of the families and friends of the 10 people he killed and 3 people he injured last spring. Evidence against him included the video he live streamed on Twitch during the rampage. Leading up to the mass shooting, Gendron posted documents revealing his White supremacist views, including the fact he believed there was a conspiracy by people of color to make white people a minority in the US.
The criminal faced charges of murder, murder as a hate crime, and hate-motivated domestic terrorism. The last of these will automatically put him in jail for the rest of his life with no parole.
Buffalo supermarket shooter pleads guilty
Payton Gendron pleaded guilty to 15 charges, including domestic terrorism motivated by hate, murder and attempted murder, stemming from the May shooting at a Tops supermarket that killed 10 people.https://t.co/8b4JWYcVf0

— KPRS – Hot 103 Jamz (@Hot103Jamz) November 29, 2022
Gendron will also soon face federal charges, including the hate crime charge that could lead to a death penalty. According to the Associated Press, Erie County District Attorney John Flynn called this "swift justice." A judge will sentence the shooter on February 15.
Copyright 2022, StraightNews.org