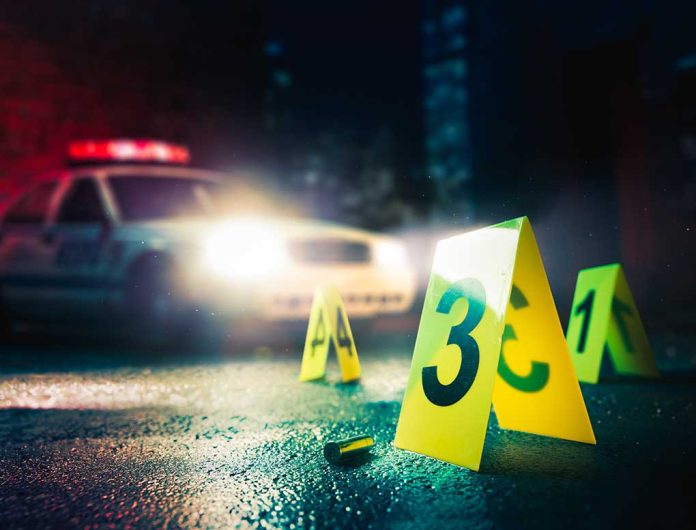 Mass SHOOTOUT – Deadly Gunfight ROCKS Children's Playground
(StraightNews.org) – Playgrounds are neighborhood gathering spots for children and parents hoping to get a few minutes to themselves while their kids have fun. Sadly, one such typically safe space turned into a crime scene this week after multiple people shot more than 100 bullets into the area.
On the evening of Tuesday, August 16, law enforcement responded to reports of multiple shots fired near a playground on the 400 block of North 57th Street in West Philadelphia around sundown. Upon arrival, officers found five victims, two who were hit in the head, one in the hand, and two just grazed by bullets.
Authorities say five people were hurt when nearly 100 shot were fired near a playground in West Philadelphia on Tuesday night. https://t.co/CNh0S9HVt2

— FOX 29 (@FOX29philly) August 17, 2022
Initial reports relayed that two of the shooters were in a white SUV before they fled the scene and crashed. In fact, captured video footage from a nearby home shows there were six gunmen. While police arrested three men who tried to flee the accident, there are three more suspects on the run. Investigators believe the crimes occurred after a disagreement between two groups in the neighborhood.
On Thursday, August 18, Philadelphia Mayor Jim Kenney (D) declared the city would give a $10,000 reward for intel that assists police in arresting criminals who fire a gun or hurt someone near a school, library, or recreation center. This is part of the attempt to cut down on violence in the city. Do you think it will work?
Copyright 2022, StraightNews.org