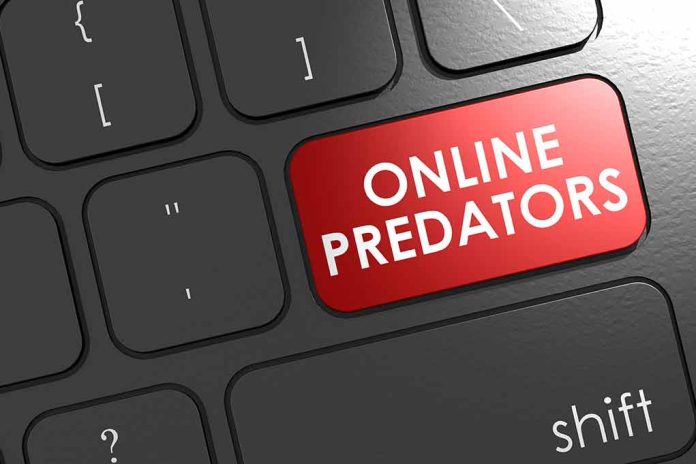 (StraightNews.org) – Police in Texas arrested 28 people and rescued 19 children during a significant sting aimed at online child predators. Detectives monitored social media and joined chat groups where they identified several people engaged in sharing pornographic images of children. Those arrested came from 17 different states. The Montgomery County District Attorney's Office charged 28 suspects and said the operation was a reminder of the vulnerability of young people, the prolific nature of predators, and the "need for proactive measures to address these crimes against our children."
Authorities in Texas have been taking just such an approach in recent months. In February, Operation Janus concluded with the rescue of 28 youngsters and 80 criminal charges against 59 offenders from Dallas, Fort Worth, Hopkins County, Abilene, Lubbock, Gaines County, Cooke County, and Grayson County. Dallas police confiscated a range of devices that they said would likely lead them to even more offenders.
Dallas Police Chief Eddie Garcia said, "We will never stop working to identify, locate and apprehend these predators."
The National Center for Missing and Exploited Children (NCMEC) says child grooming – the process by which children are coerced or persuaded to engage in pornographic activity – takes place across every major online platform, and there are few effective measures in place to prevent it. NCMEC also states that reports of online enticement exploded by a shocking 97.5% between 2019 and 2020. Of those, 78% of the victims were girls, and the offender is not known to the child in 98% of cases.
MCMEC offers many resources to parents, teachers and children to help them navigate and prevent online harms. It also provides a CyberTipline for kids and parents to call if they encounter predators on the internet. This was launched in 1998 – funded by a private donation – and has received 82 million reports since that time. More than 322 million images have been submitted to the organization, and law enforcement has identified 19,100 victims.
Copyright 2023, StraightNews.org