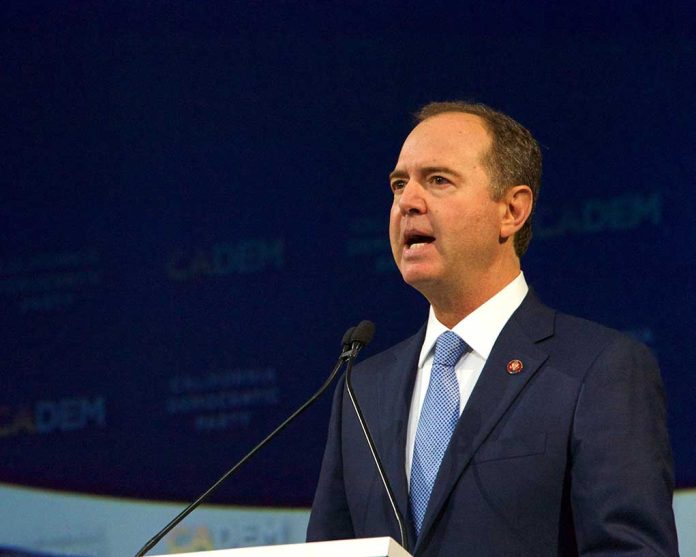 (StraightNews.org) — House Speaker Kevin McCarthy has blocked California Reps. Adam Schiff and Eric Swalwell from sitting on the House Intelligence Committee. House Minority Leader Hakeem Jeffries (D-NY) wrote to McCarthy on January 21st urging him to allow Schiff and Swalwell to sit on the panel, but the Speaker responded saying he would not do so. "In order to maintain a standard worthy of this committee's responsibilities, I am hereby rejecting the appointments of Representative Adam Schiff and Representative Eric Swalwell to serve on the Intelligence Committee," McCarthy wrote.
The committee is responsible for overseeing the entire US Intelligence structure, including the CIA and Department of Homeland Security.
Rep. Schiff has hit back and accused McCarthy of political retribution. Schiff led the impeachment process against former President Trump when McCarthy accused him of lying about Trump's links with Russia. "This is petty, political payback for investigating Donald Trump. If he thinks he will stop me, he will soon find out just how wrong he is," Schiff wrote on Twitter.
Rep. Swalwell has reportedly been associated with a suspected Chinese spy and as such, McCarthy believes he is a national security risk. In 2020, the FBI briefed then-Speaker Nancy Pelosi on his connections to Chinese spy Christine Fang. Intelligence officials have said that Fang pursued personal relationships with up-and-coming political figures in a bid to get close to sensitive US government information. Swalwell was one such figure. The spy is reported to have taken part in his 2014 election campaign and fundraised on his behalf. He has refused to say whether he was engaged in an intimate relationship with her. Swalwell insisted however that he had passed information about Fang to the FBI. He has responded to McCarthy's committee block saying it is merely political revenge.
The Speaker has also vowed to oppose Rep. Ilhan Omar taking a seat on the Foreign Affairs Committee, citing antisemitism on her part.
Copyright 2023, StraightNews.org