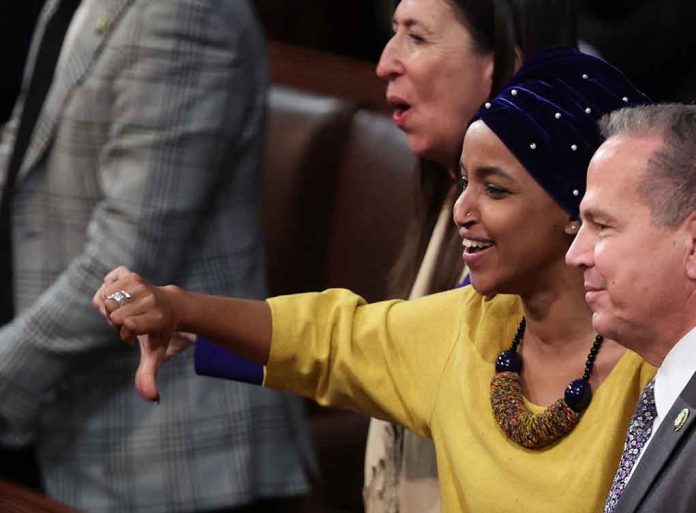 (StraightNews.org) – House Speaker Kevin McCarthy has said the Democrats are "extreme" as they failed to get behind the Parent Bill of Rights. Not a single Democrat in the House voted in favor of the legislation and Minority Leader Hakeem Jeffries hit back at the Republicans and also accused that party of extremism. Jeffries said that the GOP bill was promoting fascism and attempting to shove right-wing politics down the throats of students. McCarthy responded by saying, "Such an extreme minority party that thinks you should decriminalize carjacking and even some forms of murder. Such an extreme minority party, in the Democrats, that they think parents shouldn't have a say in their kids' education."
The House of Representatives passed the Parent Bill of Rights on March 24th by 213-208. Five Republicans joined with the Democrats to vote against the measure. These were Reps. Andy Biggs, Ken Buck, Matt Gaetz, Mike Lawler, and Matt Rosendale. Proponents say it has five core principles – that parents have a right to involvement in their children's education, that children have a right to safety and a right to privacy, that parents should know how schools are spending money, and that parents have a right to be heard.
In practical terms, the legislation will give mothers and fathers the right to access all information regarding what their children are being taught and will place an active requirement on schools to tell parents if their child has mentioned a desire to "transition" from one gender to another. It mirrors similar laws passed at the state level, most famously by Ron DeSantis in Florida.
Democrats said the bill represents an increasingly extreme MAGA GOP. Hakeem Jeffries said the Republicans are seeking to ban books and target the LGBT community. Chuck Schumer, the Democrat Majority Leader in the Senate, said the legislation won't see the light of day in that chamber, and called the bill "Orwellian to its core." He said it would force schools and parents to adhere to a slew of federal regulations.
Copyright 2023, StraightNews.org