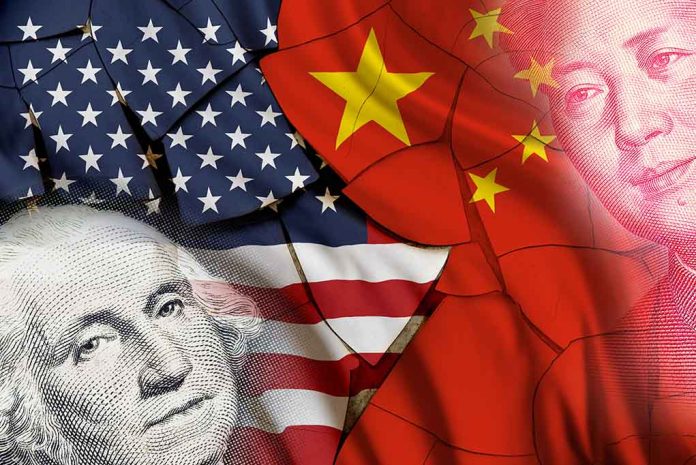 (StraightNews.org) — House Republican leader Kevin McCarthy has announced the formation of a China Select Committee that will confront threats posed by China to the United States.
The California Representative will work with Rep. Mike Gallagher (R-Wis) on the project. Gallagher will serve as committee chair and thanked McCarthy for the appointment and for showing leadership on the China issue. He said that the Chinese Communist Party (CCP) "continues to commit genocide, obscure the origins of the coronavirus pandemic, steal hundreds of billions of dollars worth of American intellectual property, and threaten Taiwan".
The new committee will focus on both domestic and international issues that relate to the influence of China in the US, including the purchase of US agricultural lands by the communist nation.
On its official website, the FBI warns of "counterintelligence and economic espionage efforts emanating from the government of China and the Chinese Communist Party". The Bureau describes China as a grave threat to the economic well-being and democratic values of the United States.
There was little sign of animosity however when the two nation's leaders met in person for the first time at a summit in Bali, Indonesia, in November. Joe Biden sat with Chinese premier Xi Jinping and afterward declared that there "need not be a new Cold War". Xi told Biden that democracy and human rights were at the forefront of China's pursuits and the two countries agreed to hold regular meetings of diplomats going forward.
Kevin McCarthy and Mike Gallagher see things differently, and their new committee is intent on exposing American dependence on Chinese products as well as China's lobbying efforts at all levels of US politics (and education) to advance the interests of the CCP.
The Justice Department called a halt to Donald Trump's program designed to combat Chinese espionage and intellectual property theft in February. Critics denounced that initiative as potentially racist.
Copyright 2022, StraightNews.org