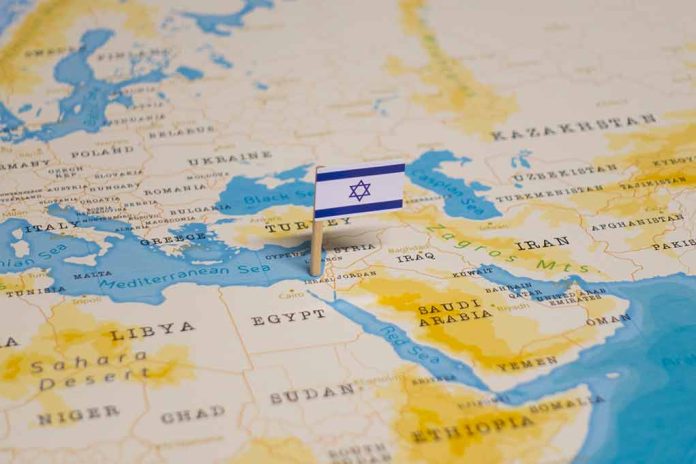 (StraightNews.org) — Republican House Speaker Kevin McCarthy told reporters in Israel that the US will continue to support Ukraine's war against Russia. Asked by a Russian reporter at a press conference in Jerusalem if America intends to cut military and financial assistance to Ukraine, McCarthy said he would vote for continued support, before adding, "I do not support what your country has done to Ukraine, I do not support your killing of the children either."
McCarthy was speaking during his first trip abroad since becoming Speaker. His visit to Israel comes at a time of tension between President Biden and Israeli Prime Minister Benjamin Netanyahu. The Prime Minister is seeking judicial reforms that the White House opposes.
The Speaker's remarks appear to contradict his position before last November's midterm elections when he said there should be no more "blank checks" for the embattled eastern European nation. He warned at the time that Americans would inevitably object to giving billions of dollars to Ukraine while they face a cost of living crisis and a potential recession.
The United States has spent billions of dollars supporting Ukraine since the Russian invasion last February, and recent figures show that enthusiasm for this support is dropping.
An Associated Press-NORC Center for Public Affairs Research survey in February, at the first anniversary of the war, showed that support had significantly reduced in several key areas. For example, in May 2022, when the conflict was only months old, 60% of Americans supported sending weapons to Ukraine. In February 2023, it was 48%. In March 2022, 59% believed it was essential to stop Russia, even if it meant economic difficulty at home. In February this year, 59% said the US economy is more important than Russia or Ukraine.
Republican lawmakers, including Reps. Thomas Massie (R-KY) and Ralph Norman (R-SC), say they will not support any further significant donations to Ukraine and will seek to separate such funding from must-pass bills.
Copyright 2023, StraightNews.org