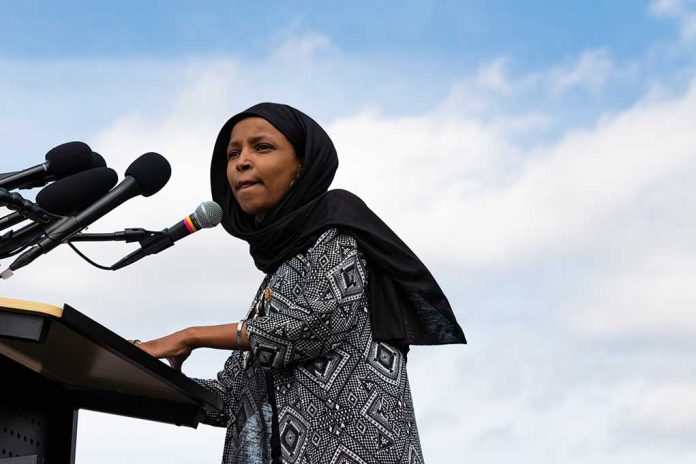 (StraightNews.org) — House Speaker Kevin McCarthy has won his bid to oust controversial Minnesota Rep. Ilhan Omar from the House Foreign Affairs Committee. A vote took place on February 2nd and all but one GOP member voted in McCarthy's favor. He has long promised to withdraw Omar from the Committee if Republicans took control of the House, but was forced to engage in dialogue with several House members to persuade them to vote for her removal. Omar has a long and controversial history of making anti-Semitic statements, leading to criticism and condemnation from both sides of the political divide in Washington.
Democrats have reacted with fury at the developments and have said Republicans are guilty of Islamophobia and racism. New York Rep. Alexandra Ocasio-Cortez spoke on the House floor and accused the Republican caucus of "targeting women of color." She said this was part of an ongoing attack on Muslim Americans that began on September 11th, 2001. Following the vote, which went along party lines and ended on 218 to 211, Omar said, "There is this idea that you are a suspect if you are from certain parts of the world or a certain skin tone, or a Muslim."
The most controversial of Omar's remarks since entering the House of Representatives in 2019 was her comparison between Israel and the terrorist group Hamas. She likened the United States to the Taliban in the same comments. This prompted Speaker of the House Nancy Pelosi, along with other Democrats, to demand an apology from Omar. In her defense, she said she did not intend to compare democratic nations with terrorist organizations. She also claimed not to know that many of her remarks could be deemed anti-Semitic, such as her comments that defenders of Israel are motivated by money over principle.
House Minority Leader Hakeem Jeffries declared that he would appoint Omar to the Budget Committee and said she would "defend Democratic values against right-wing extremism."
Copyright 2023, StraightNews.org