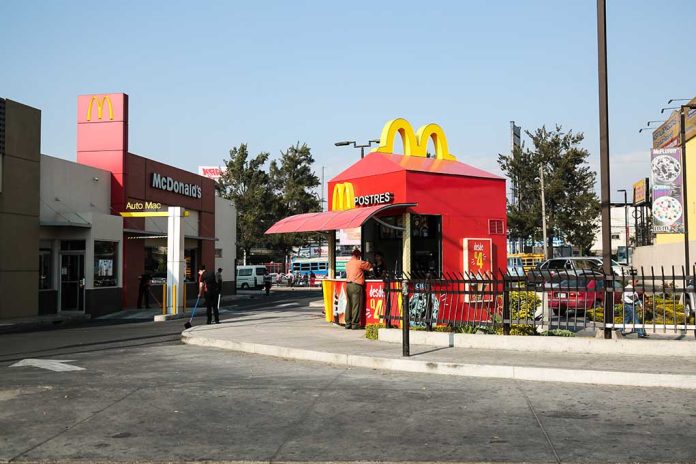 Not Lovin' It: Yet Another Major Player Pulls Out Of Russia Amid Ukraine Crisis
(StraightNews.org) – When Russia invaded Ukraine in late February, it drew the ire of most of the Western world. In the weeks following, several countries issued sanctions and businesses pulled out of Russia in protest of its aggressions. Now, one major company has said it's done — potentially for good.
On May 16, McDonald's Corporation issued a statement about its 850 restaurants in Russia. After operating for more than 30 years, the company has decided to stop doing business in the country. This decision follows the closure of its establishments in March. McDonald's President and Chief Executive Officer, Chris Kempczinski said the reason for the closure is the company "must remain steadfast in our values," and Russia's actions make this impossible. The company itself owns 84% of the restaurants, while the others are run by franchisees.
What Will Happen to Its Restaurants?
McDonald's said it plans to de-arch all of the locations and remove all the branding. Whoever comes in after them will not have access to the menu. However, the company plans to continue holding its trademarks in the country.
Right now, according to the New York Post, there's one company interested in buying some of the locations. In March, Uncle Vanya's filed a trademark application — which was later withdrawn — for its logo which was very similar to McDonald's golden arches. However, the company seems primed to take over several, if not all the locations.
In the end, though, leaving the country will cost McDonald's between $1.2 and $1.4 billion in addition to a "significant" currency exchange. This is in excess of the estimated $50 million per month the company has continued to pay its employees during the shutdown.
Looking After Its Employees
There's some concern about what will happen to the employees, but McDonald's has further plans for them, too. According to its statement, the company will continue to pay their wages until the sale of the restaurants is complete. It will also help its 62,000 employees get work with the company that buys out McDonald's.
This move by McDonald's is the first time the global company has ever pulled its business out of a country completely. The company has shuttered all its doors in Ukraine, as well, but has no future plans to close its locations permanently as of yet. In the interim it continues, as in Russia, to pay its employees and has extended its Ronald McDonald Charities to Ukraine refugees in the way of food, housing, and employment.
Copyright 2022, StraightNews.org