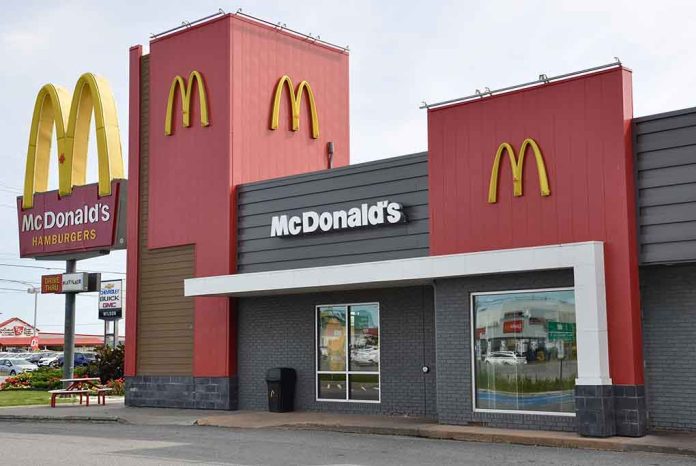 (StraightNews.org) — Fast food giant McDonald's has closed its US offices as it prepares for a major restructure that may involve laying off hundreds of workers. An email sent to staff stated that all meetings should be canceled and workers should stay home for a brief period while plans are put in place. The notice came only weeks after Chief Executive Officer Chris Kempczinski said the corporation would need to make some very difficult decisions throughout the early part of 2023. "Some jobs that are existing today are either going to get moved or those jobs may go away," Kempczinski said.
McDonald's employs around 150,000 people but has given no indication as to how many will lose their jobs.
Kempczinski said workers would need to be laid off just as the first fully automated branch of the restaurant opened in Texas. The outlet began operating in December in Fort Worth and involved no front-facing staff at all – either in the dining area or the drive-thru. Meals were ordered through a machine and then picked up from a conveyer belt. The Fort Worth outlet was intended as a test site and was said to be considerably smaller than most McDonald's outlets. "The features—inside and outside—are geared toward customers who are planning to dine at home or on the go," the company said in a statement.
The experiment was met with hostility online with customers stating that they would boycott the restaurant in protest at an untold number of job losses.
McDonald's is one of several major corporations to cut down on staff numbers as electronic gadgetry takes the place of people, as well as due to worries about a slowing economy. The Wall Street Journal published a report in February claiming that Amazon, Dell, Disney, and several others, had all announced major staffing cuts over the past year. More than 18,000 jobs would be lost from Amazon alone, with Dell cutting 5% of its workforce, and Disney laying off more than 7,000 employees.
Copyright 2023, StraightNews.org