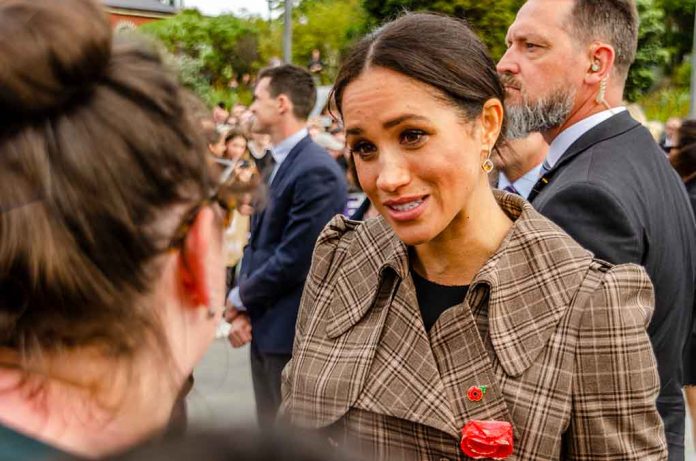 Meghan Markle's Father Paints Her As 'Bad Mother' In Vicious New Attack
(StraightNews.org) – The royal family has its fair share of drama. There have been a number of scandals over the years involving Prince Charles, Prince William, and now, Prince Harry and his wife, Meghan Markle. Back in January 2020, the couple announced its decision to step back from the royal family and focus on their private lives. The move resulted in them living in the United States. Since then, they've visited England a few times, but haven't taken their children to meet Queen Elizabeth II. Apparently, according to the Duchess' father, Thomas Markle, Sr., this makes her a bad mother.
The Accusations
During an interview on Monday, April 25, Thomas Markle said the fact that the royal couple left their children home while on a trip to Europe "really bothers" him. The children, Archie (2), and Lilibet (10 months), stayed behind in America while Prince Harry and the Duchess attended the Invictus Games, which took place at The Hague in the Netherlands from April 16 to 22. Thomas Markle believes that since the couple made a stop in Britain, they could've introduced their children to the Queen and said it was an insult to her that they didn't.
Markle Sr. singled out his daughter specifically, saying, "Most mothers don't leave a 9-month-old child behind. They usually hold on to that child until the child gets a little older. That's one thing that really bothers me."
'Not bringing the children was another slap in the face to the Queen. It was very rude.'

Thomas Markle tells @DanWootton in an exclusive interview with GB News he thinks Meghan Markle and Prince Harry should have brought their children to meet the Queen. pic.twitter.com/eNL4fnAlXy

— GB News (@GBNEWS) April 25, 2022
Of course, his statements drew attention to his own parenting skills, or lack thereof, according to UK reality star Mario Falcone, who according to The Independent called Markle Sr. "quite possibly the worst dad in the world," back in March 2021.
The Strained Relationship
The Duchess and her father have reportedly not spoken since before her wedding to Prince Harry, when it was discovered he staged paparazzi photos in a bid to make money. He later apologized for the incident, but the damage was already done. Prince Charles took over Markle's role in walking his daughter down the aisle.
Now, the Duchess' father says he has the right to meet his grandchildren and is trying to reach out and mend fences with the couple. He plans to attend the Queen's Platinum Jubilee, despite the fact that his attendance may mean the couple doesn't attend.
If Thomas Markle truly wants to make up with his daughter, it might not be the best idea to criticize her parenting — otherwise, it just reads like he's stirring up more drama.
Copyright 2022, StraightNews.org