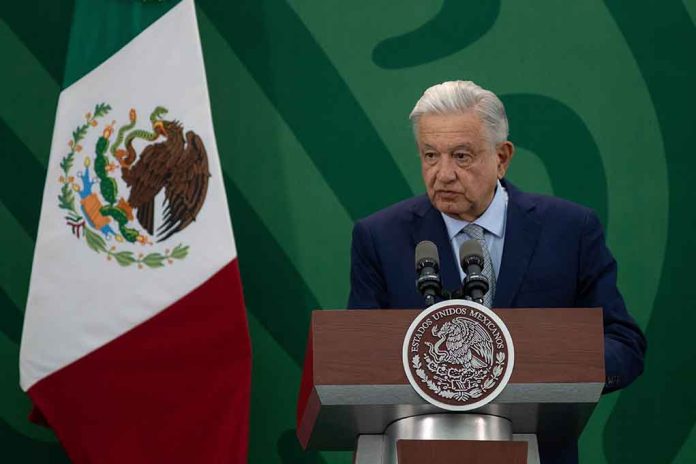 (StraightNews.org) — Mexican President Andres Manuel Lopez Obrador said Florida's new immigration laws are "immoral." Floridian lawmakers passed legislation that awards $12 million to DeSantis to allow him to move migrants on to Democratic strongholds. It will also prevent illegal immigrants from driving and allow people trafficking charges against anyone knowingly transporting illegal immigrants across state lines.
In 2022, DeSantis caused an uproar when he sent a group of migrants to Martha's Vineyard – an affluent island in Massachusetts populated by millionaires and celebrities. One of its most famous residents is former US President Barack Obama.
DeSantis sent around 50 newly arrived immigrants to Martha's Vineyard by plane. They were swiftly moved on to a military base. The transport took place without any notice to officials in Massachusetts, and reports suggest the migrants were abandoned at the airport with no idea where to go. Democrats immediately condemned DeSantis.
Lopez Obrador issued the same condemnation at a press conference on May 7th. He accused Governor DeSantis of exploiting people's suffering for political gain.
The debate on immigration is likely to intensify even further as Title 42 expires. The Trump-era legislation that allows migrant expulsion on health grounds with hearing asylum claims. The expiration may also increase the controversial transports undertaken by leaders in southern states.
Texas Governor Greg Abbott caused an outcry when he sent migrants to the home of Vice President Kamala Harris on Christmas Eve last year. The southern leaders are unapologetic about this approach and say that Democrats in the north of the country, who call for open borders for political reasons, should be forced to face the reality of mass migration.
Abbott has sent thousands of migrants to New York City, led by immigration advocate Mayor Eric Adams. The mayor later said the immigration was "destroying" the Big Apple.
Outgoing Chicago Mayor Lori Lightfoot wrote to Greg Abbott pleading with him to stop transports to the Windy City because it did not have the resources to cope.
Copyright 2023, StraightNews.org